Chinese Insurers Now Can Trade Treasury Bond Futures, but for Hedging Only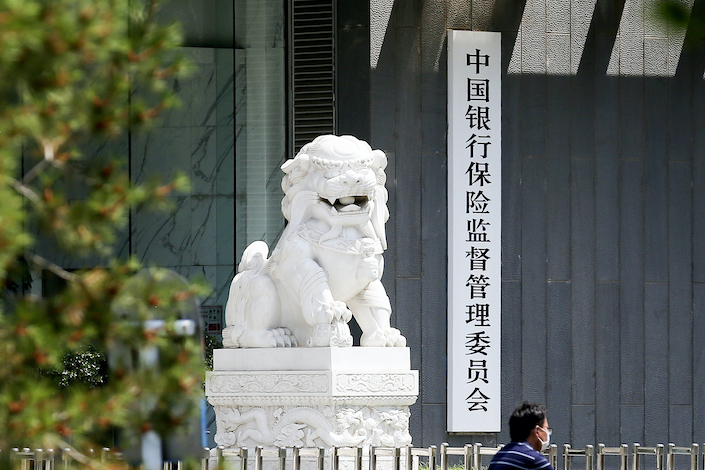 Citic estimates that insurer participation in treasury bond futures trading could bring as much as 110.8 billion yuan of additional investment to the market.
China's banking and insurance regulator issued rules Wednesday allowing insurers to participate in treasury bond futures trading, making clear that it should be for hedging risks only and not for speculation.
With large capital scale and long debt horizons, insurance companies are the main investors in longer-term treasury bonds. Without the ability to participate in treasury bond futures trading, the industry will lack risk-hedging tools and find it difficult to manage interest-rate risks of bond assets and to match up the maturity structure of assets and liabilities, an insurance industry insider told Caixin.
As of the end of January, Chinese commercial banks held nearly 10 trillion yuan ($1.41 billion) of treasury bonds, and insurers held 360.6 billion yuan, together accounting for two-thirds of total outstanding treasury bonds.
Based on the experience of the more mature market in the U.S., the participation of Chinese insurance companies in treasury bond futures is expected to bring to the market incremental investment of 88.6 billion yuan to 110.8 billion yuan, Citic Securities' futures research team said in a report.
Treasury bond futures are financial derivatives that obligate the contract holder to purchase or sell a bond on a specified date at a predetermined price. Bond futures are considered among the most liquid financial products, and can be used for hedging, speculation or arbitrage.
The new rules issued by the China Banking and Insurance Regulatory Commission (CBIRC) clearly state that insurers can participate in treasury bond futures trading only for hedging risks in their existing assets, or locking in the price of assets they plan to purchase in the next six months, or hedging interest-rate risks caused by asset and liability mismatches.
If an insurer fails to buy an asset within six months, it shall liquidate the futures position within 15 trading days from the date of the decision to abandon the purchase of the asset, according to the rule.
The rules also set limits on how much in bond futures insurers can buy or sell. In any portfolio of insurance funds on any trading day, the value of bond futures contract positions sold shall not exceed the book value of the underlying bond assets the insurer is trying to hedge, and the value of futures positions purchased shall not exceed 50% of the net value of the asset portfolio value, the regulator ruled.
The CBIRC said in a statement that it will push the participation of insurance institutions in the treasury bond futures market in an orderly manner and promote the healthy development of the treasury bond futures market. At the same time, the regulator pledged to strengthen supervision and risk monitoring.
Contact reporter Denise Jia (huijuanjia@caixin.com) and editor Bob Simison (bobsimison@caixin.com).
You've accessed an article available only to subscribers
VIEW OPTIONS
Share this article
Open WeChat and scan the QR code

Caixin China Biz Roundup: Rape Allegations at Acting School Spark Uproar