Trending in China: 'Lipstick King' Li Jiaqi Settles in Shanghai, Prompting a Rethink of 'Talent'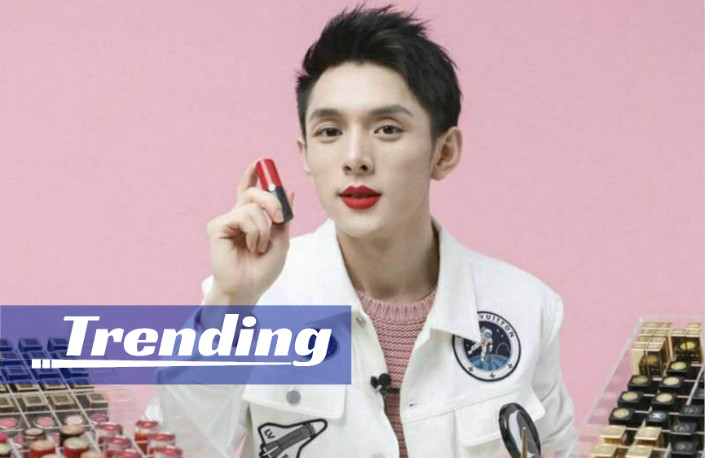 What's trending?
In a little over four years, 28-year-old Li Jiaqi rose from being a shop assistant at a cosmetics store to become China's top beauty influencer. With over 80 million followers across social media, Li has created an online empire that generates more revenue than many shopping malls and listed companies. At the end of June, Li obtained his new "hukou," giving him permanent residence in Shanghai and greater access to the city's public services, as part of the local government's initiative to attract "special talents."
What's the story?
Dubbed the "Lipstick King" in Chinese, Li Jiaqi is primarily known for using livestreaming sessions to try on a variety of makeup items, especially lipstick. He set the record for selling 15,000 units of lipstick in five minutes in 2018, during the Nov. 11 shopping extravaganza known in China as Single's Day.
During the coronavirus pandemic, Li collaborated with state broadcaster CCTV to promote agricultural products from Hubei province, the initial epicenter of the outbreak. He also frequently participates in promotional activities that aim to help farmers and alleviate poverty, which can generate tens of millions of yuan in sales per livestream session. His tireless charity work has boosted his reputation and strengthened his fan base.
Li was granted a Shanghai "hukou" as part of a local initiative to attract quality talent. The list of those eligible includes tech and administrative personnel with advanced degrees, in-demand industry professionals, and people with high professional qualifications and other outstanding skills. Several cities have adopted similar incentives that target emerging internet celebrities.
Apart from e-commerce influencers, cities are also gearing up to reward other forms of talent. In Hangzhou, Zhejiang province, a deliveryman was credited as being a high-profile talent for his impressive ability to memorize zip codes and plan delivery routes. He will receive housing subsidies worth 1 million yuan as well as preferential treatment in health care and education.
What are people saying online?
News of Li Jiaqi officially receiving the coveted Shanghai "hukou" sparked heated debate on Weibo. Some netizens question whether livestreamers should really be classed as talented individuals, with one user saying, "I thought 'talent' applied to careers such as research or finance." Another user wrote that delivery workers probably warrant more recognition than influencers.
At the same time, many people argue that Li deserves his title for his excellent sales skills. "This is not unexpected news," one user wrote. "It's not easy to rise to the top in the livestreaming business. Li has indeed shown enormous talent in marketing." Others echoed this sentiment by saying that talent can shine in any industry.
Contact editor Heather Mowbray (heathermowbray@caixin.com)
Related: In Depth: How Internet Celebrities Changed China E-Commerce