Analysis: Hong Kong's Legislative Council Election Will Be a Landmark One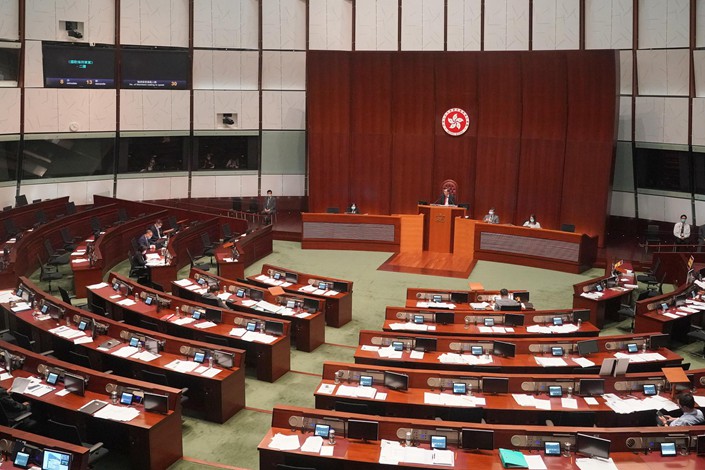 The Hong Kong Special Administrative Region will hold its seventh Legislative Council election on September 6.
Hong Kong is set to hold the first election of the city's legislature since the enactment of its national security law, the result of which will serve as a landmark indicator for the special administrative region's future.
From Saturday to July 31, candidates will have two weeks to register to run for a four-year term on the 70-member Legislative Council, which consists of 35 representatives from five geographical constituencies and 35 from functional constituencies such as education, tourism and health services.
At least 36 seats are needed for a majority. Currently, the pro-establishment camp occupies a 40-seat majority, which the pan-democrats aim to win in the early September election.
The pan-democrats' landslide victory in November's district council election — taking 87% of the seats in local administrative bodies — was a substantial morale boost for the camp.
Over the weekend, during the pan-democrats' primaries to select their candidates for the upcoming election, the camp also witnessed a record-breaking turnout of more than half a million voters.
Due to the deep political divide between the two camps, the Legislative Council has had difficulty passing bills, even ones that are not politically sensitive.
The situation becomes more complicated when considering the divisions within the pro-establishment and pan-democrat camps. The former is divided by those who support last year's extradition bill and those who don't, while the latter is split between traditional pro-democrats and young localists.
But as a legislature, it is the Legislative Council's responsibility to function. Facing political disarray and the Covid-19 pandemic, the upcoming election will be a landmark for the semi-autonomous city 23 years after its return from the United Kingdom to China.
The Hong Kong National Security Law, enacted by China's National People's Congress on July 1, bars candidates who oppose the Basic Law and the National Security Law from running for or holding any public office in Hong Kong.
After the last Legislative Council election in 2016, a total of six elected legislators from the pan-democrat and localist camps ended up being deprived of their seats because of controversial remarks they made during their swearing-in ceremonies.
There were also radical politicians who got disqualified from running in local district council elections due to their opposition to the Basic Law. Thus, since 2016, all candidates should first affirm their support for the Basic Law before becoming a candidate.
Contact reporter Lu Zhenhua (zhenhualu@caixin.com) and editor Michael Bellart (michaelbellart@caixin.com)
You've accessed an article available only to subscribers
VIEW OPTIONS
Share this article
Open WeChat and scan the QR code

Caixin-Sinica Business Brief: China Resumes Issuing Visas to Foreigners