Guangzhou Metro to Break China Railway's Monopoly on Intercity Links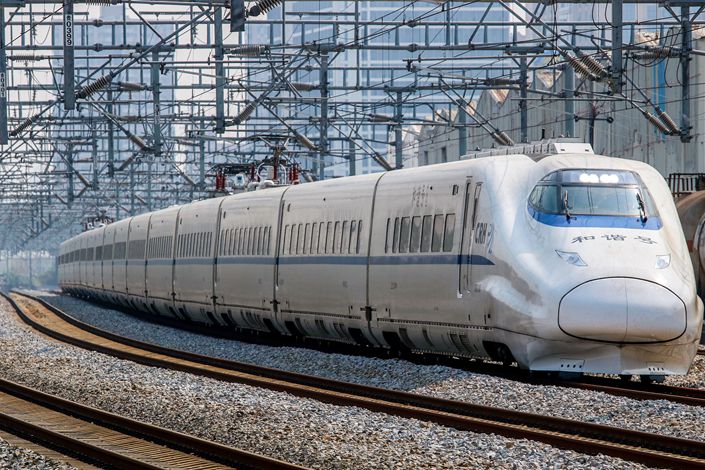 Guangdong will be the first province to operate its own inter-city railway lines, an area that has long been monopolized by China Railway Group.
South China's Guangdong province is set to be the country's first region to operate its own intercity railway, a field currently monopolized by the centrally administered state-owned firm China Railway Group.
A subsidiary of Guangzhou Metro Group Co. Ltd., which is owned by the province's government and also operates the provincial capital's subway system, will operate the lines after final inspections are completed.
The last stage of testing for the two lines began on July 16.
China's commercial railways are at present operated by subsidiaries of China Railway, which has plowed huge amounts of money into building China's rail network. The two new lines which Guangzhou Metro will operate were funded by Guangdong province-based SOEs.
The central government has been promoting greater diversity in railway management, last year releasing a plan which encouraged more regional companies to get into the field. The plan to have Guangzhou Metro operate intercity railways was also announced last year, with the specific railways involved then being revealed in May.
Zuo Dajie, an associate professor at Xi'an Jiaotong University, said that allowing local metro groups to enter this field could help better coordinate the schedules of cities' subway systems and intercity rail.
The two intercity lines connect downtown Guangzhou to the city of Qingyuan, its neighbor to the north, and the town of Xintang in the city's Zengcheng district.
The Qingyuan line is 38 kilometers long and has a max speed of 200 kilometers (124 miles) per hour (km/h), while the Zengcheng line is 20 kilometers long with a max speed of 160 km/h. Both are well above the Guangzhou subway's max speed, 120 km/h, posing new technical demands on the company's staff.
There plans for two other railways linking Guangzhou and nearby cities to be operated by local enterprises, regional news outlet Guangzhou Daily reported last September without revealing details.
One reason for the local companies to invest in, and operate, the railways is China Railway's waning investment in the highly development province, as the SOE is focusing on ensuring China's national network is comprehensive, said Li Hongchang, a professor at Beijing Jiaotong University.
However, the low profitability of railways is a challenge, said Zuo. "Only when passenger traffic volume reaches a certain level can a metro group benefit from operating it." Guangzhou Metro has been losing money for four years starting 2016, last year losing 3 billion yuan ($428 million). During the same period, China Railway made a profit of 2.52 billion yuan.
Contact reporter Lu Yutong (yutonglu@caixin.com) and editor Joshua Dummer (joshuadummer@caixin.com)
You've accessed an article available only to subscribers
VIEW OPTIONS
Share this article
Open WeChat and scan the QR code