Trending in China: Drink or Get Slapped! The Choices Facing New Recruits in China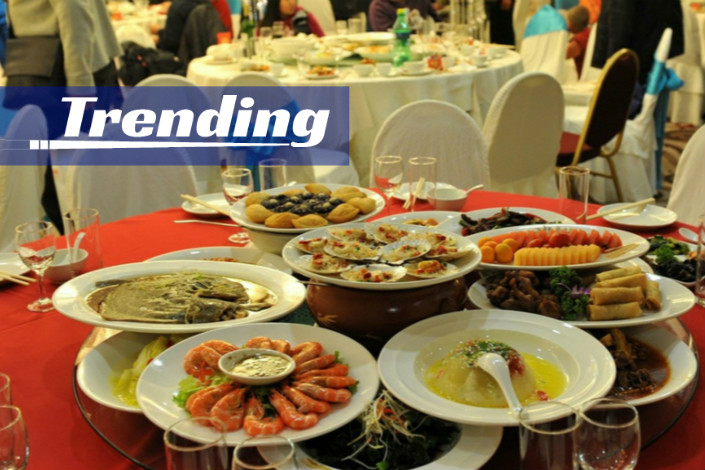 What's trending?
#新员工不喝领导敬酒被打耳光#
Screenshots taken from closed circuit video footage of a bank director slapping a new recruit for refusing a toast at a company dinner have been viewed more than 800 million times and have given rise to thousands of personal stories detailing workplace culture-related incidents. With graduates' plans paused for months due to the Covid-19 pandemic, the youth recruitment climate in China is particularly harsh this year. Fresh graduates are seeking work in an environment where extreme talent programs are used to attract attention and exploitative company cultures have come to light online.
What's the story?
After a screenshot was posted on a "2020 Campus Recruitment of New Employees" Weibo group, netizens got to work uncovering the case of Director Dong at Xiamen International Bank's Zhongguancun branch in Beijing. Dong had tried to force a teetotal new recruit surnamed Yang to drink a toast of China's national liquor, the sorghum-based baijiu. According to the local newspaper Beijing News, the new team member was slapped and insulted as "stupid" at a dinner in the Pangu 7 Star Hotel near the Olympic Park. Leaving immediately, the recruit later told the newspaper he was followed all the way to the elevator, after which the rowdy dinner continued before the police were eventually called.
On August 24, the bank's official WeChat account posted an apology saying that the director's behavior was out of order, and that half of his annual performance-related salary would be docked as punishment, while the branch chief would forfeit one quarter's performance pay.
China's urban unemployment rate was 5.7% in July, unchanged from June. In the first seven months, the country created 22.6% fewer city jobs than the same period last year, according to economists at Nomura International. With companies seen as having the upper hand in the job market, some people fear that employers are abusing their position with abusive behavior and unfair terms of employment becoming more commonplace. Last week Coconut Palm, China's fourth largest soft drinks producer with a history of provocative product ads, attempted to recruit managerial talent for "lifelong jobs" for which they will be made to forfeit their company house if they leave, and required to "put career before family." An online furor saw the talent scheme retracted.
What are people saying online?
Weibo commentators feel strongly that company culture is the wrong word to describe Xiamen International Bank's dinner. One post bluntly said, "This isn't culture, it's hooliganism." People believe the Xiamen International Bank director got away lightly with a fine. For many, the problem goes deeper than just one director or one bank, with a popular comment being, "These leaders are all about the power and obedience, not the drinking itself. Although you may find a good boss, unfortunately the bad drive out the good, corrupting everyone." The new recruit was encouraged to sue, with the going rate for a slap thought to be 50,000 yuan ($7,230).
Everyone seems to have their own stories about drinking culture in China. One Weibo user recalled business trips to Shandong province in which downing 10 glasses per manager was standard, and then you had to drink with all your colleagues. "It's really too hard," he wrote.
As one non-drinker revealed, "If you go and don't drink, people will think you're faking it. But I really can't drink. If I drink I feel terrible, but if I don't, they'll be upset, so I simply avoid going."
Extended hours are dubbed as "996" company culture in China, which means staff never leave the office before their boss and rarely before 9 pm, taking only one day off a week. Forced drinking at company dinners is commonplace in many industries. One lawyer posted that being good at socializing makes working life smoother, so if you can't drink, you just have to work harder."
Related: Charts of the Day: College Graduates Face Their Toughest Test Yet: Finding a Job