U.S.-Listed Chinese Delivery Firm ZTO Express Plans to Raise Up to $1.6 Billion in Hong Kong Secondary Listing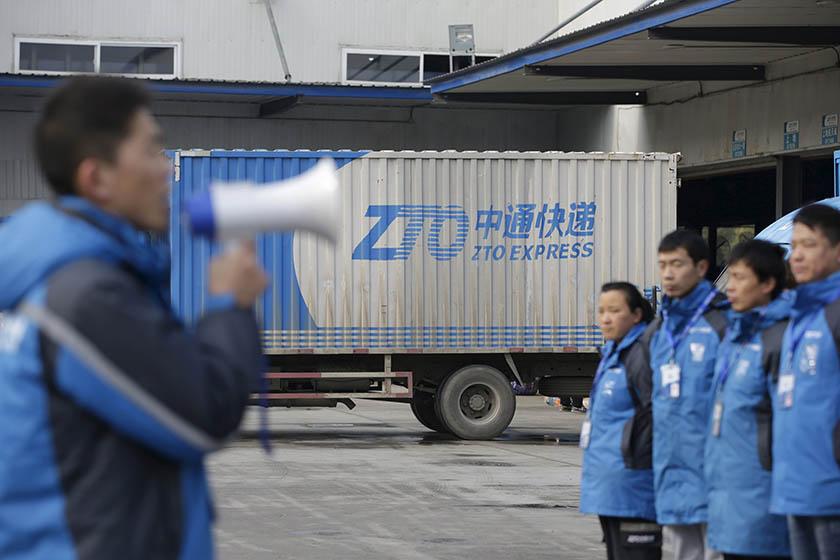 Photo: VCG
Chinese delivery company ZTO Express is looking to raise as much as HK$12 billion ($1.6 billion) in a secondary listing in Hong Kong, joining a flurry of U.S.-listed companies selling shares in the former British colony amid mounting tensions between Beijing and Washington.
New York Stock Exchange-listed ZTO Express plans to sell 45 million shares at a maximum price of HK$268 each, of which 2.25 million shares will be marketed to retail investors in Hong Kong, according to its prospectus filed to the U.S. Securities and Exchange Commission on Wednesday.
ZTO Express plans to price its Hong Kong listing on September 22 and start trading on September 29.
The Hong Kong offering has an overallotment option allowing the underwriters to purchase an additional 6.75 million shares within the next 30 days if demand is strong, according to the prospectus.
ZTO Express's Hong Kong listing push comes as the U.S. government is threatening to ban foreign companies, especially those from China, from trading shares on any American bourses if they fail to meet Washington's audit standards.
In the second quarter of 2020, ZTO expanded its domestic market share by 1.6 percentage points from the same period in 2019 to 21.5%, and its parcel volume rose 47.9% year-on-year to 4.6 billion. However, its net income in the second quarter grew less than 6% year-on-year to 1.45 billion yuan as total costs increased 26.8%.
Contact reporter Ding Yi (yiding@caixin.com)
Related: Package Delivery Firms ZTO and Best Eye Second Listings in Hong Kong