Shanghai-Listed Cable Maker Plans to Buy Into Luo Yonghao-Linked Livestreaming E-Commerce Firm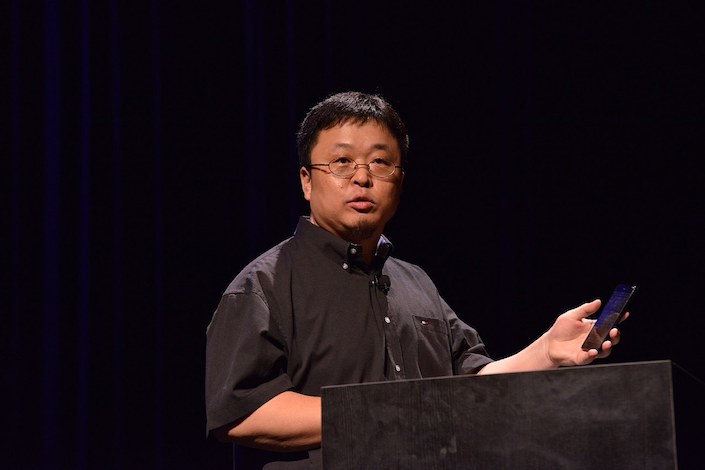 Photo: VCG
Shanghai-listed cable maker Sunway plans to buy into a livestreaming e-commerce company that has close connection with debt-ridden tech entrepreneur Luo Yonghao, who is the founder of failed smartphone brand Smartisan.
Sichuan-based Sunway has agreed to acquire a 40.27% stake in Chengdu Xingkong Yewang Technology for 589 million yuan ($89 million) from shareholders including Li Jun, Luo Yongxiu (Luo Yonghao's younger brother), Aqua Ventures, Shenzhen Vvild Technology and Tianjin Meiwei Technology Partnership, according to a stock filing released on Monday.
After the completion of the deal, which is subject to review and approval by Sunway's board of directors, Sunway will become Xingkong Yewang's biggest shareholder, followed by Huang He, who is former product development director of Smartisan and now a partner of Luo Yonghao's livestreaming e-commerce business, the stock filing showed.
Luo Yonghao, who is heavily in debt after setbacks in his previous businesses including the manufacture of e-cigarettes and synthetic shark skins, is a key e-commerce livestreaming host of Xingkong Yewang, which has generated a net profit of 40 million yuan on revenue of 369 million yuan since its establishment in April, according to the filing.
In March, Luo Yonghao announced his foray into livestreaming e-commerce, a sector that has taken off as the Covid-19 pandemic has diverted shoppers away from physical stores and toward online shopping sites.
The planned share purchase has caught the attention of the Shanghai Stock Exchange, which has required Sunway to clarify the standards it adopts when pricing the share and the potential risks it faces when it comes to buying into a firm which has nothing to do with cable manufacturing.
Contact reporter Ding Yi (yiding@caixin.com)
Related: Smartphone Brand Founder Heads to Douyin to Sell His Goods