Gallery: Frozen Flakes Fall on East China
Dec. 31, 2020
Share this article
Open WeChat and scan the QR code
A tourist visits the ancient city of Yizhou, which was covered in snow after a snowstorm hit several parts of Northeast China's Shandong province Tuesday.
Residents shovel snow Wednesday in Weihai, Shandong province.
A pedestrian walks down a street blanketed in snow Wednesday.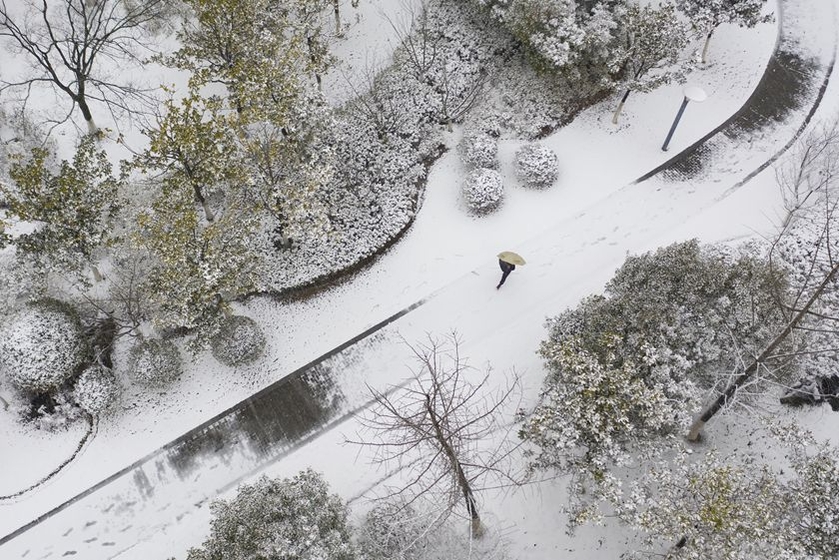 A resident walks through a snow-covered park Tuesday in Suqian, East China's Jiangsu province.
A police officer directs traffic on a snowy day in Yangzhou, Jiangsu province.
A woman takes a photo of the snow falling in front of the Confucius Temple scenic spot in Nanjing, Jiangsu province.
A resident takes a photo of a woman posing in a scenic spot in Nanjing on Wednesday after it snowed.
Snow blankets the roofs of homes in Nantong, Jiangsu province.
Next Gallery

Recent Galleries
Load more...