Gallery: China's Most Controversial Buildings
Jan. 13, 2021
Share this article
Open WeChat and scan the QR code
The Flying Kiss tourist attraction on Aug. 9 in Southwest China's Chongqing municipality. Critics said the statues, which are located in a mountain scenic spot, deface the natural landscape.
A resort hotel nicknamed the "Honeycomb Hotel" stands in October 2019 in Nanjing, East China's Jiangsu province. The hotel covers an area of 105,000 square meters and cost about 3 billion yuan ($464.8 million).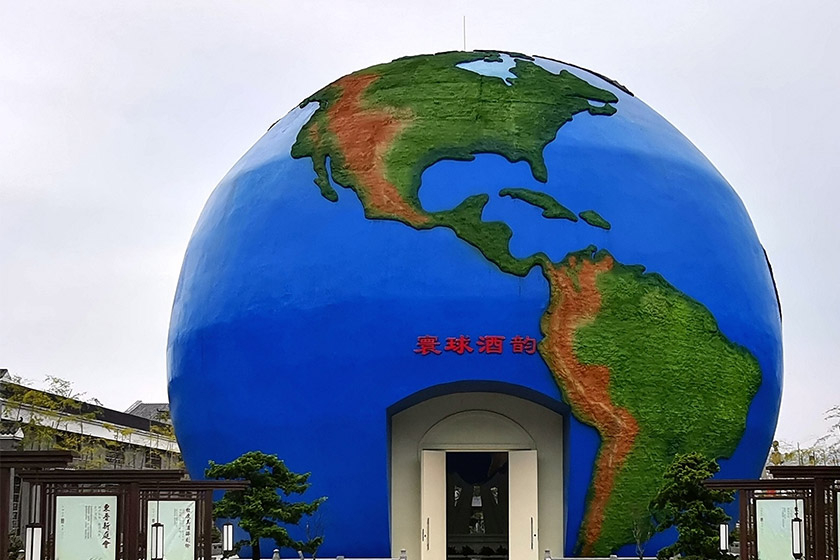 The globe-shaped Danquan Alcohol Company Scenic Area in January 2019 in Hechi, South China's Guangxi Zhuang autonomous region. Photo: Gao Dongfeng/CFP
The Sunac Guangzhou Grand Theater, whose design draws inspiration from Chinese silk, sits in June 2019 in Guangzhou, South China's Guangdong province.
The Youth Activity Center in Maoming, Guangdong province, on Tuesday. The annual architecture list aims to promote the development of the construction industry and improve people's aesthetic level, according to the website, though some experts say it's based on subjective feelings.
The Jiangxi Provincial Library in Nanchang, East China's Jiangxi province, on Sept. 27.
The romantic-style Jilong Castle Country Club, a four-star hotel, sits in the center of a lake in January 2018 in Xingyi, Southwest China's Guizhou province. Critics say it resembles Germany's famous Neuschwanstein Castle.
Next Gallery

Recent Galleries
Load more...