Gallery: China Prepares for the Year of the Ox
Feb. 8, 2021
Share this article
Open WeChat and scan the QR code
A child looks at a lantern in Pingliang, Northwest China's Gansu province, on Jan. 31.
Lanterns hang from a wall in Beijing's Beihai Park on Jan. 30.
Two children dance during their visit to Yuyuan Garden in Shanghai on Jan. 31.
An ox-shaped lantern sits on display in Yuyuan Garden on Jan. 31.
A tourist takes photos inside a giant festival lantern Saturday at a scenic spot in Jinan, East China's Shandong province.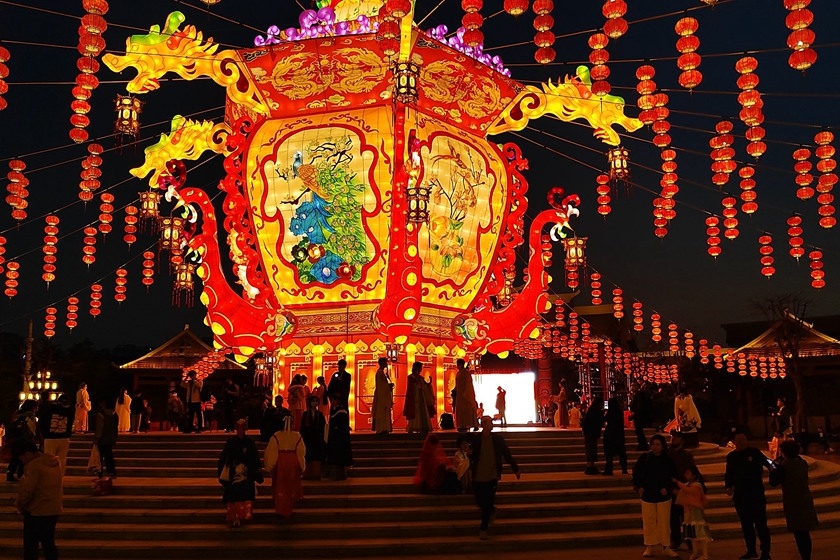 A lantern lights up an area of Xiamen, East China's Fujian province, on Saturday.
A boy shops for new year's decorations Thursday in Shiyan, Central China's Hubei province.
A girl poses for a photo on Jan. 29 on the pedestrian street Chunxi Road in Chengdu, Southwest China's Sichuan province.
Thousands of traditional palace lanterns decorate Cuihu Park Avenue Thursday in Kunming, Southwest China's Yunnan province.
Next Gallery

Recent Galleries
Load more...