Gallery: Relaxing Measures
Feb. 19, 2021
Share this article
Open WeChat and scan the QR code
A masseuse wearing a protective face shield massages a customer's face at a spa in Hong Kong Thursday, the day that the city government eased social distancing measures to allow certain businesses to reopen following a decline in new coronavirus cases.
Moviegoers have their temperatures checked Thursday before entering a theater. Photo: Li Zhihua/China News Service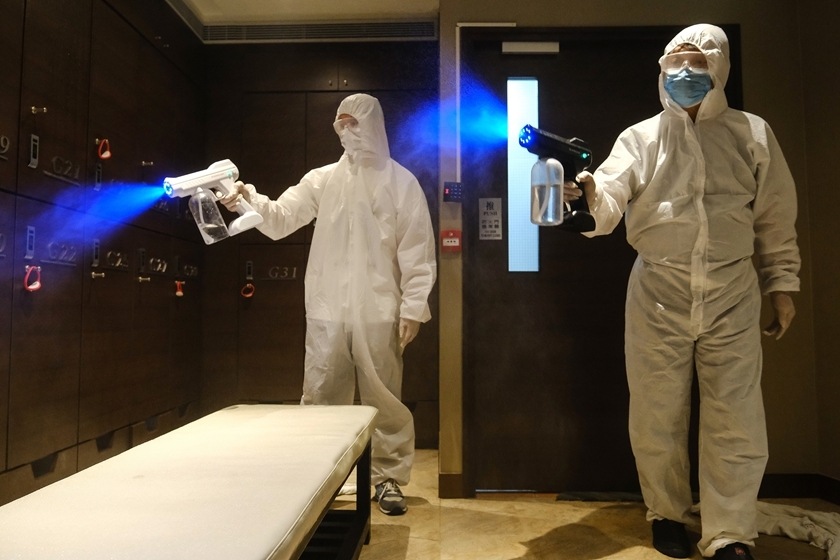 Workers disinfect a room of a spa.
A customer watches a movie while relaxing at a massage parlor.
Visitors walk past a sign for welcoming them back to Hong Kong Ocean Park, which was closed more than two months ago when the fourth wave of the city's outbreak began.
Visitors walk through the park. Photo: Li Zhihua/China News Service
A worker prepares for Hong Kong Disneyland's reopening on Wednesday. The theme park reopened Friday morning with new health and safety measures in place, including testing staff every 14 days for Covid-19.
Next Gallery

Recent Galleries
Load more...