Editorial: Understanding China's Policy of 'No Sharp Turn'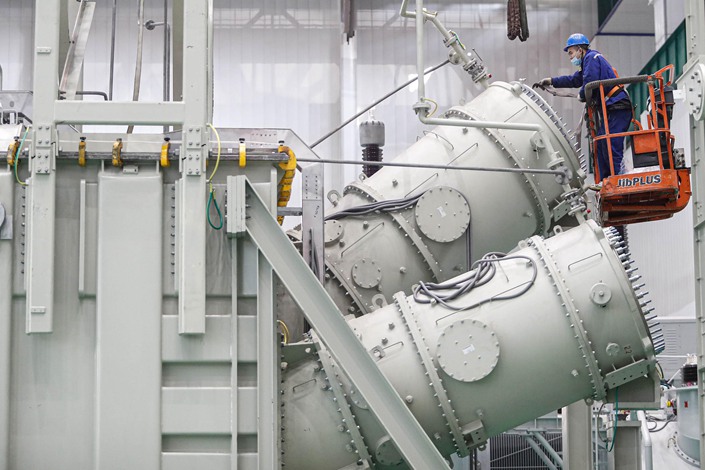 The "Two Sessions" —the annual meetings of the National People's Congress (NPC) and the Chinese People's Political Consultative Conference (CPPCC) — are underway in Beijing.
On March 5, Premier Li Keqiang delivered the annual government work report. The report declared the central leadership's plan to "ensure the continuity, consistency and sustainability of macro policies to keep major economic indicators within an appropriate range. Macro policies should continue to provide relief to market entities, maintain necessary support and make no sharp turn. According to the changing situation, timely adjustments and improvements must be made to further consolidate the economic base."
Recently, top monetary and fiscal authorities have repeatedly stated that they will ensure the consistency and sustainability of macro policies. However, as some market players are still in doubt or disagreement, macroeconomic policy decision-makers should get an accurate pulse of the economy and gradually normalize new policies accordingly. Meanwhile, participants in the market should avoid overreacting or misunderstanding the policies' intentions. Only through both parties' effective communication and interaction can rational expectations be developed.
The market is currently highly sensitive to the withdrawal of supportive economic incentives implemented to counter the effects of the pandemic, stabilize growth and ensure people's livelihoods. Shortly before the Two Sessions began, the head of the China Banking and Insurance Regulatory Commission said that as the market interest rate rebounds this year, loan interest rates are likely to increase as well. Some interpreted his statement as a de facto interest rate hike via "speech act," and the stock markets reacted strongly. But some research institutions do not agree that a cycle of interest rate hikes has truly begun.
The sharp dissension arises out of a complex reality. In China, the Covid-19 pandemic is already under control. In 2020, China's economy grew by 2.3% — it was the only major economy to maintain growth — and its economic aggregate topped 100 trillion yuan ($15.5 trillion). The darkest hours of the pandemic have now passed for the rest of the world as well. As countries around the world roll out vaccination programs, global economic recovery is foreseeable. Staple commodity prices continue to rise, and some people have begun to worry about inflation instead. Since the second half of 2020, loose policies have successively been withdrawn in wake of the domestic economy's gradual recovery. Taking into account past lessons learned and experienced gained, officials are taking precautions and disclosing certain information in advance. There is no need to overinterpret the market.
The domestic and international economic situation has set the tone for China's macro policies, which should be neither fast nor excessive in adjustment. The severely damaged global economy has yet to recover from the pandemic, and major economies like the U.S. are still holding to highly relaxed fiscal and monetary policies and even continuing to relax restrictions. Taking into account these external factors — especially policy spillover effects from the world's other major economies — China's cannot tighten its macro policies too quickly. More importantly, China needs to strengthen the momentum of its own economic recovery.
According to the Central Economic Working Conference held in late 2020, "China must implement a proactive fiscal policy and a prudent monetary policy, maintain necessary support for economic recovery, enact more precise and effective policy measures, make no sharp turn and realize timely results." The "no sharp turn" in this list is a vivid expression of ensured continuity, consistency, and sustainability in macro policy. Its reiteration in the 2021 government work report confirms it as the main tone for China's macro-control policies in 2021. Thus its connotations must be accurately explained and understood.
"No sharp turn" does not mean "no turn." The moderately relaxed macro policies currently in place are not going to stay forever. This points to the issue of "sustainability" in macro policy. At the same time, the "turn" cannot be taken too quickly. There needs to be a proper grasp of strength, timing and pacing to execute the turn properly. There will inevitably be some marginal tightening of monetary policy through the steady growth rate of the M2 money supply, social financing scale and nominal GDP. Fiscal policy will maintain moderate expenditure intensity, but will also reduce the deficit-to-GDP ratio and scale of debts based on those of 2020, thereby effecting fruitful results from limited investments. Many places were seriously affected by the pandemic, some provinces and cities seeing sharp declines in fiscal revenue, with grassroots finance in particularly dire straits. To make matters worse, local debt (especially implicit debt) have hit a peak period of repayment and the authoritesneed to be particularly vigilant of the accompanying risks. This also means that fiscal and monetary policies should not be unduly tightened.
In the final analysis, whether macroeconomic policies should be adjusted — and when, and how — depends on actual macroeconomic conditions. The latest government work report sets China's 2021 GDP growth rate target at more than 6%. Prior to the report's release, many institutions had estimated China's 2021 GDP to see more than 8% growth — even 18% growth in the first quarter. It should be noted that these high predictions are largely a result of the low bar set by GDP growth in 2020. Both finance and the macroeconomy are reflecting a situation of "good-looking data but hard times." In 2020, the proportion of exports in China's GDP hit its highest level since 2000, though this level is obviously unsustainable. Therefore, to leave more space for flexible policy adjustment, the authorities must fully consider the element of uncertainty from global economic conditions and other countries' 2021 macro-policy changes as they affect China's economy.
The effectiveness of macroeconomic policies is closely tied to the quality of communication between the authorities and the market. Market entities are only able to make rational estimations when essential policy information is disclosed. Indeed, China's economic achievements in 2020 were hard-won and deserving of praise. Official media has a sound basis to state that "only China is in a good place economically." Nevertheless, excessive praise may actually disturb the market and make it impossible for people to develop accurate assessments and expectations of the economy. "Amazing data" generated by various growth rates can ensnare us in an illusion and interfere with policy formulation. We must keep up our guard.
According to Caixin's latest Purchasing Managers' Index, the momentum of recovery in China's manufacturing and service industries has weakened, while recovery in consumption recovery lags behind that of investment and exports. Although these are to a large extent byproducts of the Covid-19 pandemic, they also reflect longstanding structural problems in China's economy that can only be solved by deepening structural reform and exploring institutional and structural dividends. Simply adjusting macroeconomic policies will not be enough.
Last year's Two Sessions were postponed due to the pandemic, but they were conducted according to schedule in 2021, a demonstration of China's achievements in pandemic prevention and control that injected confidence into China's ongoing economic recovery. We look forward to the suggestions of NPC deputies and CPPCC members, hoping that they will actively perform their duties and fulfill their responsibilities. We also expect that the authorities will use the Two Sessions as a channel to completely and accurately convey macro policies' bases and intentions to the public. In 2021, the first year for implementation of the 14th Five-Year Plan, proper understanding and implementation of the "no sharp turn" policy is crucial to China's stable economic development.
The views and opinions expressed in this opinion section are those of the authors and do not necessarily reflect the editorial positions of Caixin Media.
If you would like to write an opinion for Caixin Global, please send your ideas or finished opinions to our email: opinionen@caixin.com
Support quality journalism in China. Subscribe to Caixin Global starting at $0.99.
Follow the Chinese markets in real time with Caixin Global's new stock database.
You've accessed an article available only to subscribers
VIEW OPTIONS
Share this article
Open WeChat and scan the QR code

China Stories: Strict Rules at Home Push Chinese Metaverse Entrepreneurs, Investors Overseas