Apr 30, 2021 08:12 PM
CHINA
China Reports More Than 1,700 Deaths From Adverse Medical Reactions in 2020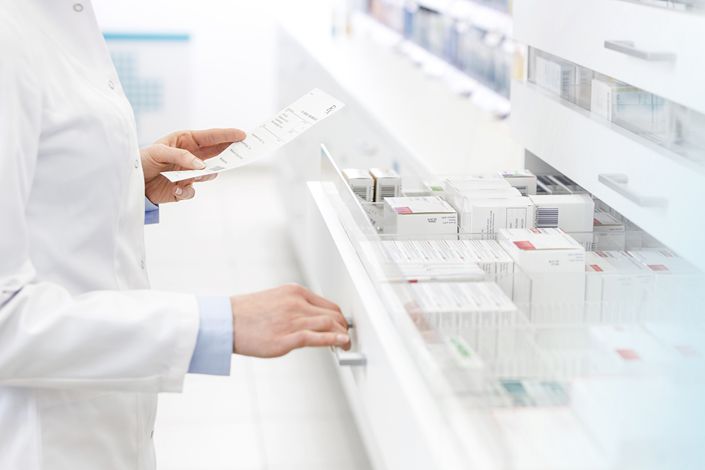 The southwestern province of Sichuan last year saw the greatest number of serious injuries caused by medical devices. Photo: VCG
More than 1,700 patients died last year due to adverse reactions to medical devices and drugs during treatment in hospitals across China, according to a report released by a regulatory body.
More than 1.6 million cases of adverse drug reactions were reported with 1,489 deaths, according to the 2020 report (link in Chinese) on drug supervision and management published by the National Medical Products Administration (NMPA).
There was also a total of 536,055 instances of adverse reactions to medical devices, including more than 32,000 serious cases and 218 deaths, the report said. It did not give comparative figures from previous years or provide details of the incidents, leaving it unclear if the deaths and injuries were the result of improper care or actions by medical practitioners.
Earlier this year, the NMPA said the average number of reported adverse reactions to medical devices was 402 per 1 million people in China, rising 35.25% year-on-year, the highest since 2016, according to a report (link in Chinese) released on its website.
The southwestern province of Sichuan last year saw the greatest number of serious injuries caused by medical devices, followed by Hunan, Jiangxi and Shandong, said the report, with each province reporting more than 3,000 incidents.
Five other regions — Beijing, Shanghai, Shaanxi, Jiangsu and Zhejiang — had more than 100 deaths related to adverse drug reactions, the report said.
Shanghai had by far the largest number of deaths due to adverse reactions to medical devices with 164 deaths, accounting for 75% of the total, dwarfing the second-placed southern province of Guangdong, which had only nine deaths, according to the report.
Part of the reason could be that Shanghai, home to more than 22 million people, formed a regular notification mechanism for adverse reactions to medical devices in 2017 and posts its cases on a quarterly basis, Caixin has learned.
In unrelated news, the report also noted that China approved nearly 900 new domestically developed drugs for clinical trials in 2020, rising 52.3% from a year earlier and 181.7% from 2018, according to the report.
There was also an increase in practicing pharmacists across the country, although the distribution among regions remained uneven, the report said. For example, Sichuan province had 36,914 registered pharmacists in 2020, but 46,278 retail and chain pharmacies.
Based on the assumption that each dispensary has at least one registered pharmacist, there are still nearly 10,000 without this kind of pharmacists, the report added.
Multiple pharmacists told Caixin that working in a chemist is the last option for graduates as these profit-oriented outlets tend to value sales abilities over clinical expertise and pay graduates a low salary.
Contact reporter Wang Xintong (xintongwang@caixin.com) and editor Lu Zhenhua (zhenhualu@caixin.com)
Download our app to receive breaking news alerts and read the news on the go.
Follow the Chinese markets in real time with Caixin Global's new stock database.
You've accessed an article available only to subscribers
VIEW OPTIONS
Share this article
Open WeChat and scan the QR code