Tesla Opens Solar-Powered Charging Station in Tibet's 'City of Sunlight'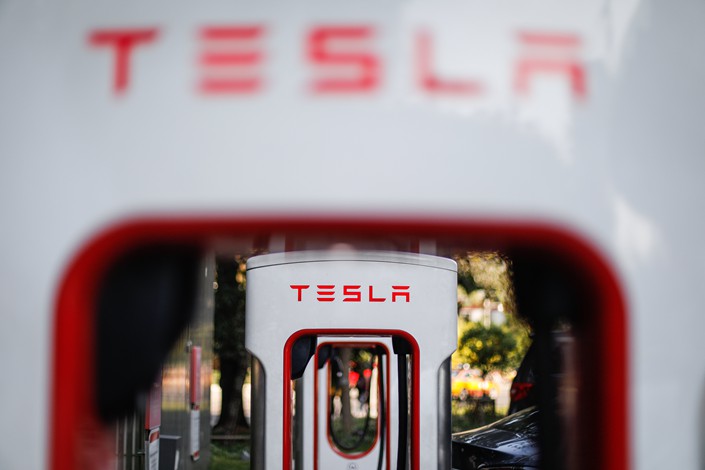 Tesla has launched a solar-powered supercharging station in the Tibetan capital of Lhasa, capitalizing on the city's surplus of sunshine, amid reports that the U.S. electric-vehicle maker is launching an energy division in China.
Because it receives 3,000 hours of sunlight a year, Lhasa is an ideal location for the supercharging station, which uses a photovoltaic system to generate electricity that can then be held for future use in an energy storage system, Tesla said in a post published Wednesday on Chinese social media.
The project marks Tesla's latest effort to create an energy and transportation ecosystem for pure electric vehicles by making use of solar generation and energy storage.
In 2016 Tesla bought California-based solar panel installer SolarCity for $2.6 billion, marking its first major step into the solar business. The company's solar services now include Solar Roof, a solar rooftop generation system, and Powerwall, a compact home battery system that stores solar energy for use when the sun is not shining.
On Tuesday, Electrek, a U.S.-based news site that covers electric transportation in general and Tesla specifically, reported that the company is launching an energy division called Tesla Energy in China to sell Solar Roof and Powerwall products in the country. Tesla has become a household brand name in China due to the growing popularity of its locally produced Model 3 and Model Y vehicles.
Contact reporter Ding Yi (yiding@caixin.com) and editor Michael Bellart (michael bellart@caixin.com)
Related: Two Tesla Models Among China's Three Best-Selling Electric Cars in May