Recruitment Specialist 51job's Profit Plummets as Spending Grows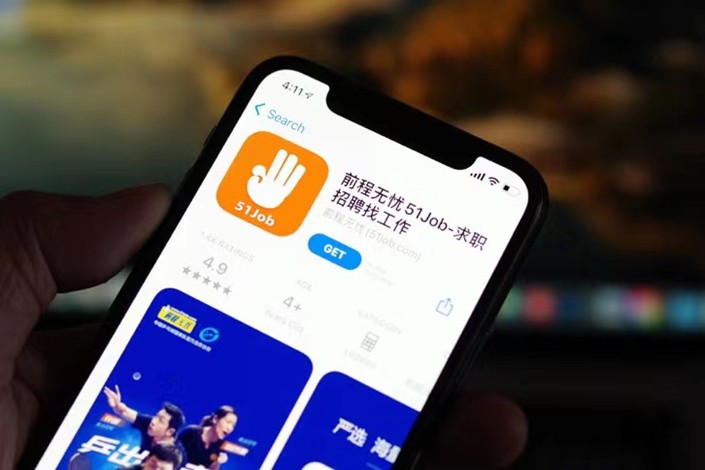 51job, one of China's largest recruitment platforms, reported its profit was way down in the first quarter of 2021 despite modest revenue growth.
In the three months through March, the company's net profit nosedived 72.1% year-on-year to 57.2 million yuan ($8.7 million), while its total revenue grew 13.2% year-on-year to 895.2 million yuan, according to its earnings report released on Friday.
The revenue growth was offset by increased spending on sales and advertising, which grew 71.6% and 208.8% year-on-year respectively. 51job said it plans to significantly increase expenses in sales and marketing this year for branding and service diversification.
Last week, U.S.-listed 51job announced a deal to be taken private by a consortium of investors led by DCP Capital Partners in a transaction that values the company at roughly $5.7 billion.
Founded in 1998, 51job provides human resource services in China, including recruitment and employee retention.
Contact reporter Ding Yi (yiding@caixin.com) and editor Heather Mowbray (heathermowbray@caixin.com)
Related: Buyout Group Reaches Deal to Take China's 51job Private