Rehab Robot Specialist Fourier Completes Saudi-Led Funding Round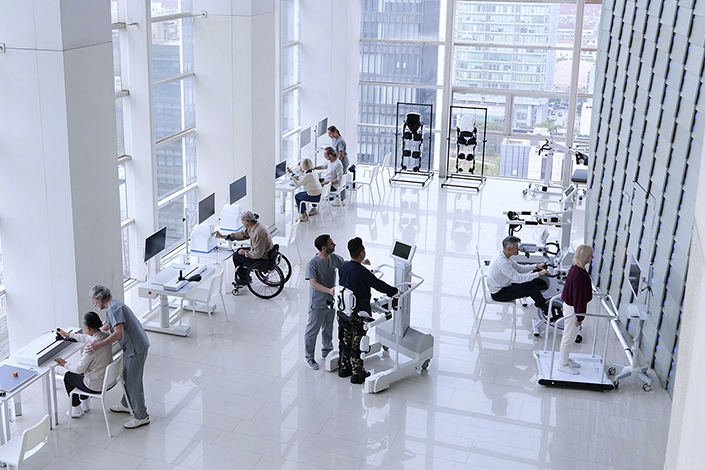 Chinese medical rehabilitation robot startup Fourier Intelligence has raised an undisclosed amount of money from its series C+ funding round led by Prosperity7 Ventures, a venture capital arm of Saudi Arabian oil and gas giant Saudi Aramco.
The Shanghai-based company will use the fresh capital for global expansion, technology development and talent acquisition as it aims to better serve patients with physical disabilities caused by neurological damage, according to a statement released on Friday.
Founded in 2015, Fourier Intelligence, which has R&D centers in Singapore, Chicago, Phoenix, Zurich, Melbourne, Madrid, Kobe and Kuala Lumpur, primarily sells physical rehabilitation equipment and robots and has clients in 50 countries and regions.
In 2020, the firm launched RehabHub, a physical rehabilitation system consisting of internet-connected equipment and robots, which are designed to provide patients with personalized rehabilitation programs.
The global market for medical rehabilitation equipment is projected to rise to $16.6 billion by 2025 from $12.9 billion in 2020, according to statistics from research firm MarketsandMarkets.
Related: Chinese Robot-Maker Rokae Raises Fresh Capital Amid Official Push for Intelligent Manufacturing
Contact reporter Ding Yi (yiding@caixin.com) and editor Heather Mowbray (heathermowbray@caixin.com)