Caixin Top Stories of the Month: December 2021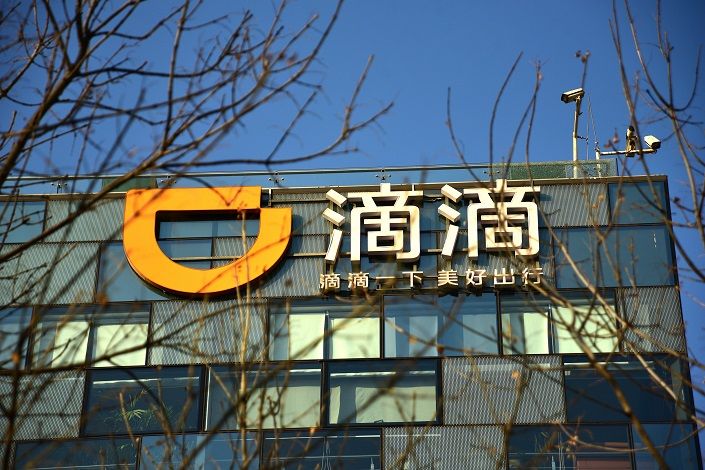 Caixin Global's Top Stories of the Month newsletter brings you the most popular news coverage over the past month. You can opt-in now and get handpicked news coverage delivered to your inbox each month for free.
In December, China reset the top priority for 2022 to focus on growth. Positive policy signals began to emerge across multiple fronts after a turbulent year marked by regulatory tightening. Stay ahead and read Caixin Insight's projections for the economy next year!
The names of two entrepreneurs made headlines this month. Wang Chaoyong, a Chinese private equity tycoon who founded Chinaequity Investment Co. Ltd., was detained by Beijing police. Caixin brings you a scoop on what could be behind Wang's collapse dreams. Meanwhile, we bid farewell to the founder of the sprawling investment conglomerate Zhongzhi Enterprise Group. Xie Zhikun, 61, died of a heart attack.
The property sector welcomed signs of policy easing, but the market continued to cool. Beijing launched a coordinated effort across departments to contain the impact of Evergrande's market-shaking financial crisis. The risks are all under control, regulators repeated.
After months of uncertainties, companies planning for offshores IPOs found hope on Christmas eve and the following Monday. Draft rules set out the regulatory framework for offshore listings. Authorities also clarified that businesses that are barred from foreign investment can file for offshore share sales as long as they win regulatory approval and cap foreign ownership. But this is not a green light for everyone. National security remains a paramount concern and Didi is expected to delist from New York. Moving to the exchange in Hong Kong will not be easy, find out why.
China imposed a sweeping ban on for-profit tutoring back in July. Now we bring you a latest on-the-ground report on how the industry is scrambling to survive.
The nationwide after-dinner gossip has been a very dramatic celebrity divorce. Grab popcorn!
---
In Depth: How Private Equity Tycoon Wang Chaoyong's Dreams Collapsed
Wang Chaoyong, a Chinese private equity tycoon who founded Chinaequity Investment Co. Ltd., was detained by Beijing police on allegations of misappropriation of funds, Caixin learned from multiple sources.
Wang, 56, disappeared from public sight nearly three weeks ago. He was last seen at his office in Beijing's central business district on the afternoon of Nov. 29. He was detained by police the next afternoon, sources said.
Chinese Tycoon Who Built Zhongzhi Enterprise Group Dies
Xie Zhikun, the founder and controlling shareholder of sprawling Chinese investment conglomerate Zhongzhi Enterprise Group, died Saturday morning, Caixin learned from multiple sources.
Xie, 61, apparently died of a heart attack during morning exercise, Caixin learned.
"He had a history of heart disease and felt a sudden discomfort when doing Pilates," said a person close to the Xie family. "He was sent to the hospital but didn't make it. He suffered a large-scale myocardial infarction."
---
Analysis: China Dusts Off Proven Playbook After Evergrande Default Warning
The Guangdong provincial government is sending a working team to China Evergrande Group (03333.HK) after the indebted developer warned of possible cross-defaults on dollar bonds, indicating a government-coordinated effort to mitigate the company's $300 billion debt crisis.
The government of southern China's economic powerhouse Guangdong summoned Evergrande Chairman Hui Ka Yan late Friday after the company said it might be unable to meet $260 million of obligations under a guarantee, hinting at the risk of cross-defaults on its $19.2 billion of outstanding dollar bonds.
Credit Ratings of Over a Dozen Chinese Property Firms Withdrawn Amid Crisis
International credit rating agencies have withdrawn more than a dozen Chinese property developers' ratings this year amid the liquidity crisis wracking the country's real estate sector.
Moody's retracted five such ratings, including for Tahoe Group. Standard & Poor's retracted seven, including fo Kaisa Group (01603.HK) and China Aoyuan Ltd. (03883.HK); and Fitch withdrew six, including for Greenland Holding Group according to Caixin calculations.
Chinese Property Market's Liquidity Struggles Continue Despite Signs of Policy Easing
China's real estate market is still cooling, although several policy curbs have been eased and the financing environment is looking brighter.
Although sales and investment shrank and inventory rose during the week from Dec. 10 to 16, new housing sales by floor space in 58 surveyed cities dropped 0.1% compared with the same period last year, which is a slower contraction rate than the 25.7% and 25.2% declines in the previous two weeks, respectively, analysts with brokerage Huaxi Securities Co. Ltd. wrote in a Sunday note.
Related
China's Local Governments Roll Out Subsidies to Juice Sales in Struggling Property Sector
---
China Says Complying VIE Companies Can List Overseas
China's top securities regulator said domestic companies can use the variable interest entity (VIE) structure to list overseas as long as they comply with related requirements, as the regulator spells out updated rules for offshore share sales.
"Under the premise of complying with domestic laws and regulations, companies with VIE structure that meet compliance requirements can go to overseas listing after filing with regulators," said the China Securities Regulatory Commission (CSRC) in a statement.
Cover Story: Didi's Rocky Road for Moving Its Stock to Hong Kong
Didi Global may have to take unprecedented steps to carry out its plan to shift trading in its shares to Hong Kong from New York with the challenges ahead mounting.
The Chinese ride-hailing giant disclosed its plan to withdraw from the New York Stock Exchange (NYSE) and pursue trading on the Hong Kong stock exchange in a briefly worded statement Dec. 3, barely five months after its $4.4 billion initial public offering (IPO) June 30.
Caixin Explains: Why China's Regulators Are Gunning for Popular Overseas IPO Structure
A controversial corporate structure used by companies including Alibaba Group Holding Ltd. and Didi Global Inc. that enables them to sell shares overseas has come under the spotlight once again amid reports Chinese regulators are planning to ban the arrangement.
Although the China Securities Regulatory Commission (CSRC) denied media reports about the change Wednesday, the watchdog and other government departments, including the National Development and Reform Commission (NDRC) and the Ministry of Commerce (MOFCOM), are formulating new policies to regulate how the variable interest entity (VIE) structure can be used, sources with knowledge of the matter told Caixin. Overseas listings through VIE structures will not be completely banned, and companies will be regulated differently based on which sectors they come under, the sources said.
Related
In Depth: Ride-Hailing Industry Contends With Tightening Regulations Amid Didi Fallout
---
In Depth: China's Tutoring Industry Scrambles to Survive After Reforms Close Book on Lucrative Business Model
One day in October, Songwan elementary school in Central China's Henan province received a donation out of the blue — 300 school desks — shipped from a branch of the private tutoring company New Oriental Education & Technology Group Inc. 200 miles away.
Songwan was not the only school to receive gifts from New Oriental that month. The New York-listed company sent more than 70,000 school desks to rural classrooms across the country.
China's Capital Offers Free Online Tutoring to Middle Schoolers Amid Education Crackdown
Beijing education authorities designed an online platform to provide free tutoring for the city's roughly 330,000 middle school students as China's capital tests government-funded supplemental education amid a sweeping national overhaul of the private tutoring industry.
The document, issued by the Beijing Municipal Commission of Education, notes that the platform would offer online tutoring in forms including one-on-one tutoring and livestreaming classrooms. All middle school students in the city would be able to access the services on nine school curriculum subjects from 6 p.m. to 9 p.m. daily except weekends and holidays.
---
Trending in China: Chinese American Pop Star Mired in Public Row Amid Divorce
Chinese American singer-songwriter Wang Leehom has been accused of having extramarital affairs, soliciting sex workers, being an absent parent, and shielding assets obtained during the eight-year marriage, according to his wife of eight years Lee Jinglei.
On microblogging platform Weibo, related hashtags, including "Lee Jinglei responds with a long article", " Wang Leehom responds to Lee's accusations", " Wang Leehom apologizes," have received more than 10 billion views as of Monday.
---
Special Discount for Newsletter Readers
Subscribe today to receive a special discount exclusive to our newsletter readers. Save $75 on the Basic Yearly subscription package, which gives you unlimited access to all of our English articles and subscriber events for a year. Read Caixin, stay informed about China's financial and economic news in real time.
---
*You may opt-in/out now and get handpicked news coverage delivered to your inbox each month for free.
Share this article
Open WeChat and scan the QR code