Private Equity Tycoon Wang Chaoyong Released on Bail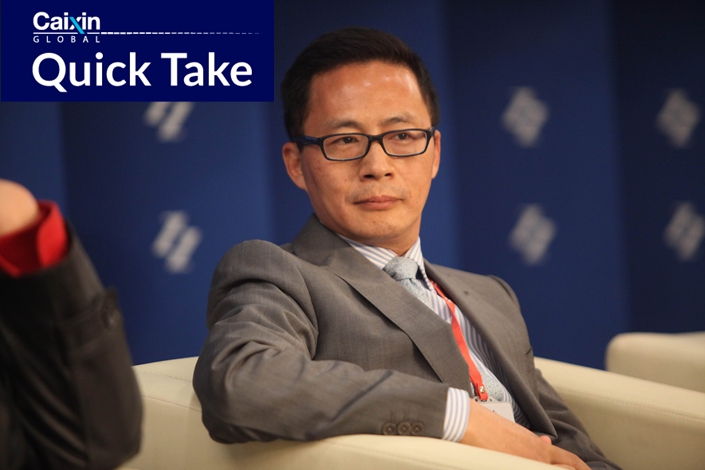 What's new: Wang Chaoyong, the private equity tycoon who had been detained by police on Nov. 30, was released on bail on Thursday, Caixin learned from sources with knowledge of the matter.
On Friday, the founding chairman and CEO of Chinaequity Investment Co. Ltd., posted a series of 10 social media updates, relating to news of his company, according to the sources.
Chinaequity announced Friday evening that the company had regained contact with Wang, and confirmed that he had cooperated with police investigation during the time he disappeared from public.
Wang has resumed his duties and the company is operating normally, the company added in the same Friday announcement filed to the National Equities Exchange and Quotations (NEEQ). The NEEQ is the over-the-counter stock trading platform where Chinaequity is traded. The announcement made no mention of Wang's detention.
The background: Wang founded Chinaequity in 1999 and controls a 63.59% stake along with his ex-wife, Li Yifei. The company is one of China's earliest private equity and venture capital firms. By the end of 2020, Chinaequity managed 36 funds in U.S. dollars and the yuan, totaling 11.2 billion yuan ($1.76 billion).
The former Wall Street banker disappeared from public late November and was last seen at his office in Beijing, according to an exclusive report by Caixin. Sources said he was detained by Beijing police on allegations of misappropriation of funds. Chinaequity said it lost contact with Wang and his family in a Dec. 16 filing, and suspended its stock trading. A Jan. 5 filing said trading is expected to resume before Jan. 13.
Related: In Depth: How Private Equity Tycoon Wang Chaoyong's Dreams Collapsed
Quick Takes are condensed versions of China-related stories for fast news you can use. To read the full story in Chinese, click here.
This story has been updated to remove a reference to Wang Chaoyong's trial. It is unclear whether there will be a trial. It also misidentified Li Yifei. She is Wang's ex-wife.
Contact reporter Zhang Yukun (yukunzhang@caixin.com) and editor Bertrand Teo (bertrandteo@caixin.com)
Download our app to receive breaking news alerts and read the news on the go.
Get our weekly free Must-Read newsletter.
Share this article
Open WeChat and scan the QR code