Weekly Must-Read: Tencent's Stake Sale in Singapore Gaming Giant Had Nothing to Do With Regulatory Risk, Source Says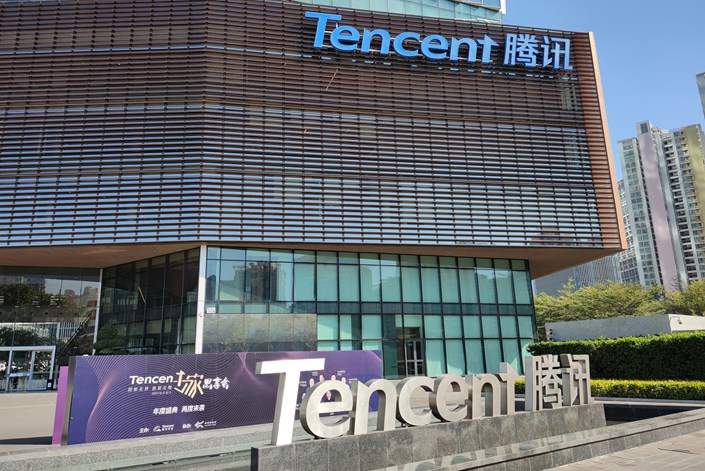 The Caixin Must-Read newsletter brings you the best of our coverage over the past week, handpicked by our editors.
In Depth: New Zealand Fruit Giant's Kiwi Battle in China
Zespri Group fights to profit from yellow SunGold variety it developed, alleging it's being illegally cultivated in its largest market
In Depth: The Uncertain Future of NFTs in China
The market for the blockchain-tracked tokens has seen explosive growth, but lack of regulation raises questions about its long-term future
Tencent's Stake Sale in Singapore Gaming Giant Had Nothing to Do With Regulatory Risk, Source Says
The Chinese tech giant said Tuesday that its divestment of Sea shares provides it with 'resources to fund other investments and social initiatives'
Related
Tencent to Hand $16 Billion Stake in JD.com to Its Shareholders
How the Global Semiconductor Industry Turned Into a Free-for-All
Facing the need for specialized chips for AI and new applications, internet giants, mobile phone providers and automakers are pouring billions into their own integrated circuits
China's New Payment Standards Could Shake Duopoly of Alipay and WeChat Pay, Industry Insiders Say
Central bank releases technical specifications for interoperability of different systems
China Updates Dozens of Rules for Listed Companies
Amended regulations cover a variety of issues, including company management, shares sales, use of funds and trade suspensions
Why 2021 Was a Great Year for the Opening-Up of China's Financial Markets
Expansion of the Bond Connect program and greater inclusion of Chinese government bonds in global indexes have made the country's markets more connected than ever to the rest of the world
China's Property Market Set for Gloomy Year After 2021 Ends in a Funk
Some analysts say home sales will fall again this year and more developers will default on their debts
In Depth: Scenic Yunnan Battles to Protect Its Lakes
The province has demolished hundreds of buildings illegally built on ecologically sensitive land, as it combats local corruption to preserve its environment
How Michelin Learned to Savor Chinese Cuisine
The restaurant guide's latest China edition comes at an opportune moment to capture the country's hungry consumers
Gallery: More Omicron Cases Spring Up in China
Will Printing More Money Boost China's Birth Rate?
Fertility fund theory sparks heated online debate; fresh graduates flock to public sector and SOE jobs; and Tianjin cancels flights and trains amid growing Omicron caseload
Related
Cover Story: The Challenge of Keeping China From Shrinking
Follow this guide and explore art from East to West, from classical to modern, and from the Renaissance to Impressionism
Caixin Global's Top Stories of the Month newsletter brings you the most popular news coverage over the past month. You may opt-in now and get handpicked news coverage delivered to your inbox each month for free.
Share this article
Open WeChat and scan the QR code