Sinopec Sets Conditions for Non-state Investors in Sales Unit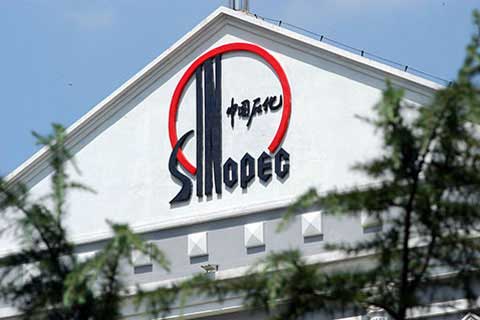 (Beijing) – China Petroleum & Chemical Corp. (Sinopec) announced some conditions for private and non-state investors to join a restructuring of its sales unit on June 30, but the state-owned oil giant did not announce a detailed timetable.
Sinopec said it would consider the investors' industry status, brand value, reputation, financial ability, place of registration and shareholding situation. It would also take into account whether investors would become a Sinopec partner and said they should not have businesses that conflict with Sinopec's.
The company will set up an independent evaluation committee consisting of independent directors, external supervisors and experts to choose the investors.
Sinopec chairman Fu Chengyu said in March that the emphasis was on strategic investors. Compared with investors who were mostly interested in returns, strategic investors would support the company's business in the upstream and downstream ends.
In February, Sinopec said it will invite private and non-state investors to join its sales unit, giving that arm of the company a mixed-ownership structure. The pilot is the first of its kind in the country's state-controlled oil industry.
The sales unit involved over 30,000 gas stations, urban pipelines linked to stations, storage facilities and 20,000 grocery stores in gas stations. As of June 30, the sales unit has registered capital of 20 billion yuan, and Sinopec owns all of it.
The sales unit is one of Sinopec's best assets, analysts say.
In 2013, the unit sold a total of 180 million tons of fuel and had 60 percent of the market, according to an audit report made by PricewaterhouseCoopers China published on June 30. The unit had 1.5 trillion yuan in revenue last year, contributing 25.1 billion yuan in net profit to Sinopec.
As of April 30, the unit had total assets of 341.758 billion yuan, the report says. Since Sinopec plans to offer not more than 30 percent of the unit to investors, it could attract investment of some 100 billion yuan.
The threshold for individual investors might be 10 billion yuan or more, and smaller investors could form groups to buy in, Fu said.
Fosun Group, Tencent Holdings Ltd., Shanghai-based Greenland Group's energy company and insurance companies have contacted Sinopec about joining the pilot, sources with knowledge of the situation said.
In a mixed-ownership company, the board will have directors from Sinopec, private and non-state investors, and independent directors and employees, Sinopec said.
Another oil giant, China National Petroleum Corp. (CNPC), has also invited private and non-state investors to join in the development of blocks with estimated reserves of 600 million tons of oil. CNPC said it will allow investors to hold up to 49 percent of the projects.
(Rewritten by Guo Kai)
You've accessed an article available only to subscribers
VIEW OPTIONS
Share this article
Open WeChat and scan the QR code

10:04 PM

07:04 PM

07:02 PM

07:00 PM

02:24 PM

Apr 12 07:07 PM

Apr 12 04:40 PM

Apr 12 12:08 PM

Apr 09 05:51 PM

Apr 09 04:54 PM

Apr 09 02:08 PM

Apr 08 07:01 PM

Apr 08 07:00 PM

Apr 08 05:11 PM

Apr 08 01:30 PM
GALLERY