Online Peer-to-Peer Lender Hexindai Jumps in U.S. Trading Debut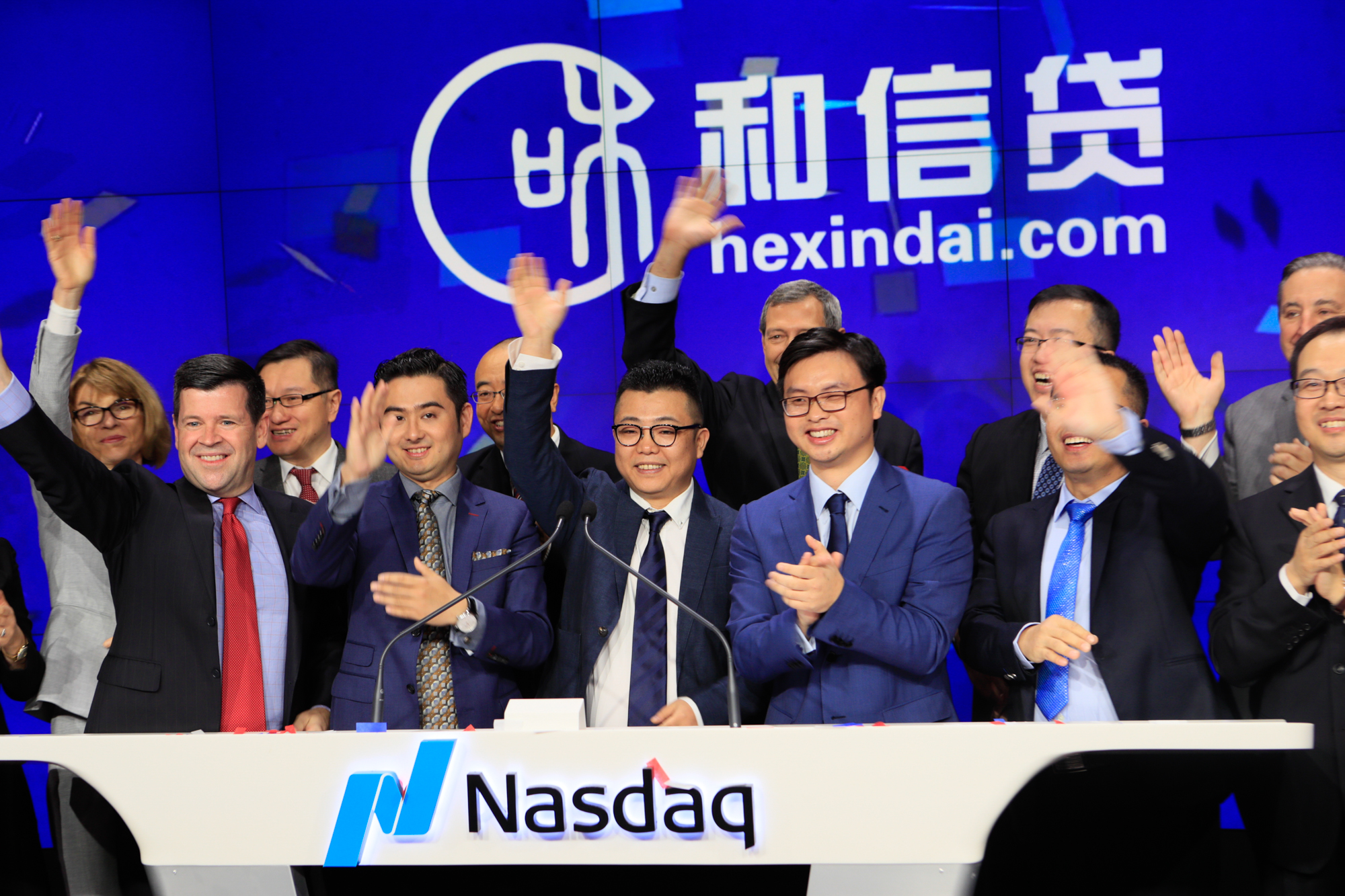 Photo: Hexindai Inc.
Hexindai Inc., the latest Chinese online peer-to-peer (P2P) lender to list in the U.S., jumped as much as 70% in its trading debut Friday.
The growth of online P2P loans in China has slowed in recent months as government policies of deflating the sector are taking effect. But that didn't seem to faze investors--at least for now. The lineup of new listings has been strong, and some of them have staged solid debuts.
A slew of Chinese online P2P lenders have been tapping offshore investor interest, especially in the U.S. In mid-October, Qudian Inc. staged this year's fourth-biggest IPO in the U.S., although controversies over its lending and bad-loan collection practices tanked the shares by as much as 30% within a week. Another major P2P lender, Ppdai, is also going to float its shares in the U.S. soon, following China Rapid Finance Ltd. which went public in New York in late April.
Hexindai, which matches lenders with borrowers online, priced its American Depositary Shares in New York at $10, after raising $50 million in an initial public offering. On its first day of trading, shares rose as high as $17 and closed at $12.25.
During an interview with Caixin Global after the trading debut Friday, Hexindai's Chief Financial Officer Johnson Zhang said the company won't launch any loan products that don't comply with Chinese regulations, and that its stringent credit risk practices will help drive its business growth.
"What we do is very different from firms that provide short-term unsecured cash loans," Zhang said. "We only target middle-income groups who already have credit records in the banking system, and have a demand for consumption upgrade."
Hexindai facilitated 9.7 billion yuan in P2P loans to 56,230 borrowers as of end-June, according to the company's IPO prospectus.
Zhang said the company's bad-loan ratio is now higher than 2.6%, the March 2016 figure disclosed in the IPO prospectus, as it shifted to offering more unsecured loans. He didn't say what the latest bad-loan ratio is.
As of end-September, more than 99% of Hexindai's loans were unsecured loans with a lending term of three years. The average service fee, including transaction fees and interest rates, stood at 8.9% of a loan, the prospectus said.
China's banking regulator is discussing internally the possibility of a standardized the regulatory framework for the country's microlending industry, and is considering rules that would cap the annualized interest rates on short-term unsecured loans, Caixin earlier reported.
Following years of explosive yet unchecked growth of marketplace lending in China, the central government started cracking down on risks arising from the internet financing sector in April 2016. It aims to protect consumers from predatory lending, ensure the adequacy of the lenders' capital, and limit lenders' risk-taking behavior.
Also, the regulator originally required online lending companies to complete self-checks on risky operations before March, but people who are familiar with this matter told Caixin that the regulator later extended the deadline to June of 2018.
Online P2P loans in China contracted for the second consecutive month in October.
Last month, online platforms in China that match lenders with borrowers extended more than 218.4 billion yuan ($33.20 billion) worth of loans, 7.12% less than in September, according to a report released last week by Wangdai Zhijia — Mandarin for "Online Lending House" — a research firm that tracks the online-lending industry. Online P2P loans dropped 5.78% in September from August.
Contact reporter Leng Cheng (chengleng@caixin.com)
You've accessed an article available only to subscribers
VIEW OPTIONS
Share this article
Open WeChat and scan the QR code