Quick Take: Could Hong Kong Grab Back Global IPO Crown in 2018?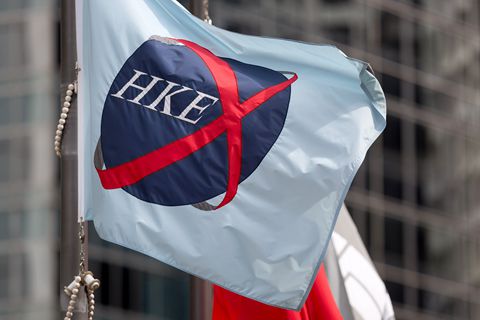 The total of Hong Kong IPOs in 2017 dropped to HK$128.2 billion ($16.41 billion), a 34% drop from 2016. Photo: Getty Image
Could Hong Kong get its IPO mojo back in 2018?
Accounting firm PwC thinks so, by getting a boost from two to four mega initial public offerings on the Hong Kong stock exchange.
According to PwC's estimation, at least three of those multi-million dollar listings will take place in 2018. The total 2018 Hong Kong IPO financing is expected to reach above HK$200 billion ($25.6 billion).
In 2015 and 2016, Hong Kong ranked as the top IPO market in the world, thanks to the listings of brokerage Huatai Securities and China's state-owned Postal Savings Bank of China. Huatai raised $4.5 billion in 2015, while Postal Savings raised $7.4 billion in 2016, in what was the world's largest IPO since Alibaba Group Holding Ltd.'s $25 billion listing in the U.S. in 2014.
Alibaba chose New York for its IPO after Hong Kong declined to accept the company's governance structure that conflicted with its "one share, one vote" principle. Hong Kong is moving to change its listing rules to allow companies with the controversial dual-class share structure to list to try to blunt New York's edge with blockbuster initial public offerings (IPOs).
According to PwC Hong Kong financial services partner Huang Jinqian, technology companies on the mainland favor the dual-class share structure. Huang believes Hong Kong's proposed new rules would attract such companies to list in Hong Kong and boost the city's IPO attractiveness.
Hong Kong lost its IPO crown in 2017, when the stock exchange suffered its worst year for raising equity in a decade, according to Reuters. The total of Hong Kong IPOs in 2017 dropped to HK$128.2 billion ($16.41 billion), a 34% drop from 2016, leaving the city ranked third behind top-placed New York and second-place Shanghai, said PwC.
You've accessed an article available only to subscribers
VIEW OPTIONS
Share this article
Open WeChat and scan the QR code