China's Biggest Private Mental Health Hospital Dives on Failed Listing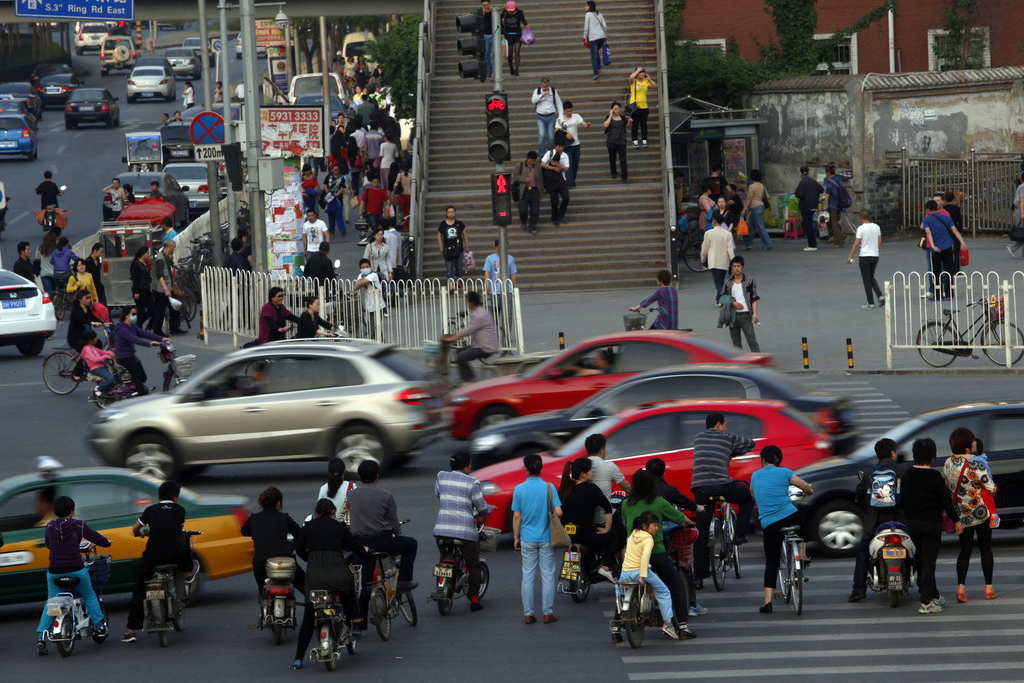 The need for mental health services is growing in China. Photo:CFP
The share price of Wenzhou Kangning Hospital Co., China's largest private psychiatric hospital group, plunged 11% in Hong Kong on Wednesday after its bid to raise 193 million yuan ($30 million) from an initial public offering (IPO) on the mainland was rejected.
The China Securities Regulatory Commission questioned the hospital's connected transactions – deals made between affiliated parties that may put other shareholders' interest at risks – and some of its accounting of investments, the regulator said in a statement on Tuesday. The securities regulator also expressed concerns over how Kangning offers management services to some other mental hospitals and the legal risks of its property business.
The listing rejection will not affect Kangning's financial conditions and operations, the company said in a statement published after the commission's decision. The hospital group said it will use internal resources or seek other channels to raise capital.
Kangning was among six companies that the regulator snubbed for IPOs on Tuesday. That was the biggest single day of rejections since October, when the CSRC reshuffled its initial public offering review panel, tightening oversight on stock issuance.
The mental hospital was seeking an IPO on China's domestic A-share market to raise 193 million yuan by issuing 81 million new shares. If accepted, it would have become the first company focused on mental health to be listed in the mainland market. The hospital had filed for an A-share IPO in 2016 but halted the plan for changes of legal advisers. In May 2017, it resumed the application.
The regulator also questioned share sales by Kangning's biggest shareholders. In 2015, the company raised HK$780 million in its Hong Kong debut. Its shareholder CDH Investments sold all of its 8.91% of holdings, or about HK$130 million a year later. Company founder Guan Liwei and his wife Wang Hongyue also reduced 3.8% of the holdings.
Founded by Guan, Kangning operates 10 hospitals in China, including one that specializes in integrated treatment with traditional Chinese medicine and western drugs.
In the first six months of 2017, Kangning reported earnings of 30.3 million yuan, with a 39% debt ratio. In 2016, the company's revenue rose 21% year-on-year to 416 million yuan. Net income of 2016 increased 24% to 68.8 million yuan. Medical treatment and services accounted for nearly 70% of the company's 2016 profit, while 25% came from drug sales.
Kangning's gross profit margin growth slowed in 2015 and 2016 due to high management costs at one of its hospitals in Beijing and the opening of two new hospitals, Kangning said.
The mental-health-care market in the Chinese mainland is massive and the need is acute. About 180 million people in China suffer from psychiatric disorders, with 80 million severely affected patients, according to a report released by Industrial Securities Co. China's psychiatric market reached 29.9 billion yuan in 2014, with a compound growth rate of 20 percent during the 2010-2014 period, it said.
The outlook for Kangning's business is good, the brokerage said. Kangning has a 0.99% slice of mental health market in China, making it the country's second-biggest in term of market share. With more new hospitals opening, Kangning's annual revenue is expected to remain steady, with a growth rate of 20% to 30% in the next three years, Industrial Securities said.
Kangning's shares closed at HK$41 on Wednesday after falling as much as 16% in intraday trading.
You've accessed an article available only to subscribers
VIEW OPTIONS
Share this article
Open WeChat and scan the QR code