Friday Tech Briefing: June 1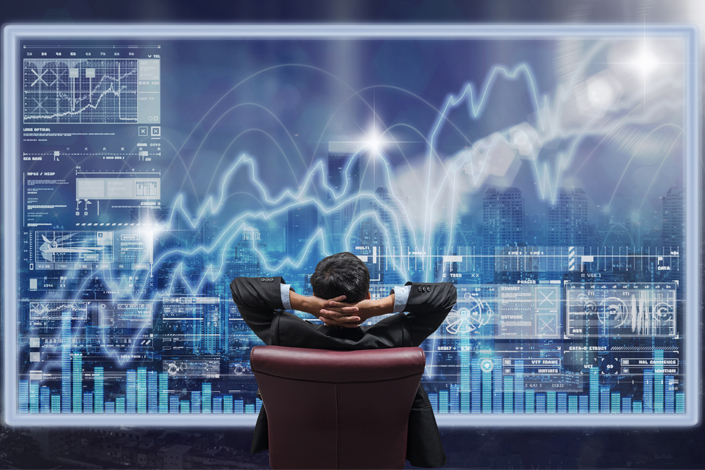 DEALS AND FUNDRAISING
1. China's SenseTime Raises $620 Million, Its Second Funding Round in Two Months
WHAT:
· Chinese facial recognition technology developer SenseTime Group Ltd. said it has raised $620 million in a second round of funding in just two months
· The financing, which values the company at more than $4.5 billion, was led by Fidelity International, Hopu Capital, Silver Lake and Tiger Global, and follows a $600 million funding round in April led by Alibaba
WHY IT'S IMPORTANT:
· SenseTime continued to be the world's most valuable unicorn in artificial intelligence
· Megvii Inc, a Beijing-based rival, in October raised $460 million from a Chinese state fund, Ant Financial and Foxconn Technology
BIG PICTURE:
· SenseTime's valuation has more than doubled in the past half year, at a time when Beijing is keen for China to become an international leader in AI by 2025
Source: Reuters
PRODUCTS
2. Google Launches Second App in China
WHAT:
· Google has launched a second China-specific app, a file managing tool named "Files Go", in several Chinese app stores
· The move marks Google's first launch on third-party Chinese app stores including those hosted by Baidu, Xiaomi and Huawei
WHY IT'S IMPORTANT:
· By joining hands with China's Internet giants and collaborating with third-party Chinese app stores, Google is looking for fresh inroads into the world's biggest smartphone market, after most of its services were banned in China in 2010
BIG PICTURE:
· Google is trying to expand its operations in China, but its return to providing consumer products has been slow amid tightening self-policing regulations
· The world's biggest internet company's about-face in China comes as it chases the huge opportunity offered by the country's internet and smartphone markets
Source: Reuters
BIG TECH COMPANIES
3. ZTE to Replace Top Exec as China Seeks to Lift U.S. Ban
WHAT:
· Tian Dongfang, a ZTE non-executive director, has assumed the role of party secretary. He replaces Fan Qingfeng in a position that's considered the one with ultimate responsibility in most major Chinese companies
WHY IT'S IMPORTANT:
· Last week, the U.S. indicated that it would allow ZTE to resume business -- provided it pay a $1.3 billion fine and change its management and board
BIG PICTURE:
· China is trying to convince the U.S. to lift a seven-year ban on ZTE's purchases of vital American technology, imposed in April for breaching terms of a settlement over sanction-breaking sales to Iran
· The dispute has become part of a larger trade dispute between the world's two largest economies, and has exposed how China's high-tech champions are still dependent on foreign technology
Source:Bloomberg
4. New GLP Mega-Fund to Invest in Smart Logistics
WHAT:
· Logistics giant GLP recently launched a 10 billion yuan ($1.6 billion) fund to improve efficiency in China's booming logistics industry
· The fund will invest in three areas: multimodal solutions that combine water, rail, road and air transport; cold chain logistics for the food sector; and smart trucking.
WHY IT'S IMPORTANT:
· China's 230 trillion yuan ($35.76 trillion) logistics industry is fraught with waste and challenged by changing consumption patterns. The proportion of logistics costs to China's GDP is larger than the 8-9% in developed markets
BIG PICTURE:
· With about three-quarters of the mainland's 29.2 trillion yuan in e-commerce transactions last year involving goods and services, operators are in a race to find ways to deliver goods as quickly as possible
Source: South China Morning Post
5. Suning Nets $900 Million in Further Alibaba Stake Sell-Down
WHAT:
· Suning sold Alibaba shares for $1.5 billion, netting a profit of about 5.6 billion yuan ($890 million) on the transaction
· Following the sale, Suning will continue to hold about 13.2 million Alibaba shares, equivalent to about 0.51% of Alibaba's total share count
WHY IT'S IMPORTANT:
· The sale follows a similar one announced in December, when Suning netted 3.25 billion yuan in profit from its sale of about 5.5 million Alibaba shares
· Between the two sales, Suning has now reaped a profit of nearly9 billion yuan from its Alibaba investment in 2015, thanks to a tripling in Alibaba stock since the tie-up
BIG PICTURE:
· Suning and Alibaba formed a strategic tie-up in 2015, pooling their complementary assets in traditional brick-and-mortar and online retailing
· China's online and traditional brick-and-mortar retailers are scrambling to form similar tie-ups in search of an online-offline retailing model of the future
Source: Caixin
Compiled by Hou Qijiang, Qian Tong and Zhang Erchi
Share this article
Open WeChat and scan the QR code