Monday Tech Briefing: ZTE, Didi Chuxing, PBOC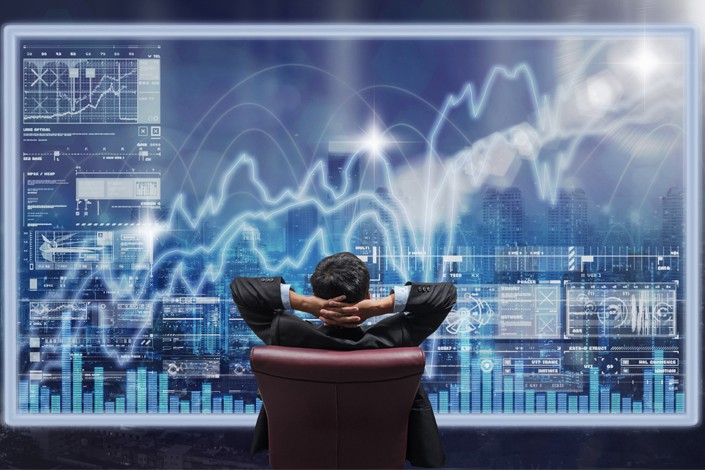 POLICY
1. U.S. Lifts Ban on ZTE But Will Monitor for 10 Years
What: The U.S. Department of Commerce announced Friday that it had lifted its ban on U.S. firms supplying components to ZTE shortly after the company placed $400 million in an escrow account at a U.S. bank, the final step in fulfilling a settlement agreement between ZTE and the U.S. government.
ZTE will now enter a 10-year probationary period, during which it will be monitored by a team of compliance coordinators selected by the Department of Commerce. The company initiated its business recovery plan on Saturday, sources told Caixin.
Why it's important: The lifting of the ban, which the U.S. slapped on the firm in April, allows ZTE access to key high-tech components for its products and so resume its business operations worldwide. But the damage has already been done. The telecom-equipment company has forecast a loss of 7 billion yuan ($1.0 billion) to 9 billion yuan for the first half this year, compared to the profit of 2.3 billion yuan it earned in the same period last year.
Big picture: The ban in April forced ZTE to suspend business operations, becoming a threat to the company's continued existence. Chinese President Xi Jinping and U.S. President Donald Trump reportedly intervened, resulting in negotiations that produced a new settlement agreement to keep the company alive, even as the two countries moved toward a trade war. In the event of any additional violations, the U.S. can reactivate the ban denying ZTE access to U.S. components. (Source: Caixin)
2. China's Banking Regulator Urges Businesses Not to Discriminate Against Cash
What: No business or individual is allowed to reject cash payments or discriminate against customers paying in cash, the People's Bank of China said in an announcement Friday, making exceptions only for e-commerce and unstaffed stores. The regulator gave businesses one month to comply with the new rule.
Why it's important: The notice comes at a time when mobile payments have become a widely accepted by Chinese businesses and consumers. Mobile payment transactions reached a record 81 trillion yuan ($12.8 trillion) from January to October last year, according to official figures. "Cash has been rejected for some consumers in tourist attractions, restaurants, retailers and other industries. This damages the legal status of the yuan, and hurts consumers' rights to choosing payment methods," the central bank said in its notice. (Source: South China Morning Post)
BIG TECH COMPANIES
3. Apple Launches New Clean Energy Fund in China
What: Global tech giant Apple Inc. said on Thursday it will team up with 10 of its suppliers to invest $300 million in China's green energy sector over the next four years. The China Clean Energy Fund will focus on finance for green energy power farms, such as wind and solar, with a total capacity of more than 1 gigawatt, or enough to power nearly 1 million homes.
Why it's important: The fund's launch marks the latest environmental initiative for Apple in China, as it strives to demonstrate corporate responsibility in a market where it is reported to derive one fifth of its revenue. In 2015, for instance, it announced plans to build two solar farms in China in partnership with local partners.
Big picture: The environment is a particularly important issue for Beijing, as the country aims to clean up a severe pollution problem. Dirty-burning coal used to generate electricity has been a particular focus, with Beijing strongly encouraging the development of cleaner renewable energy sources like wind, solar and hydropower. (Source: Caixin)
4. Tencent Not Playing Around With WeGame International
What: WeGame, Tencent's gaming unit, announced on Twitter that it will soon bring its game store overseas. The gaming platform is reported to be building a Hong Kong version of its online marketplace, which will eventually cater to an international audience.
Why it's important: Tencent, the company behind China's massively popular messaging app WeChat, dominates China's gaming market, generating $32.5 billion in sales last year. It currently offers over 200 titles for download and also serves as a networking space for China's gaming community.
Big picture: WeGame's expansion into overseas markets will step up competition in the global gaming scene, challenging U.S.-based Valve Corp.'s Steam platform, which is the world's largest game store,. Yet it is unclear whether the company can replicate its domestic success in the global market. Valve recently announced plans to bring Steam to China, under partnership with Tencent's smaller local rival, Perfect World Co. Ltd. (Source: Caixin)
DEALS & FUNDRAISING
5. Didi May Slow Down Financing Plans
What: Ride-hailing giant Didi Chuxing may slow down its fundraising plans and could be considering an initial public offering (IPO) in the second half of 2019, sources told the South China Morning Post. The sources said the slowdown is in part a response to how major competitor Meituan Dianping has also been hitting the brakes on the expansion of its ride hailing business.
Why it's important: As two of China's biggest unicorns and online services providers, Didi and Meituan have both been actively seeking capital. Didi was planning to issue U.S. dollar convertible bonds earlier this year, while Meituan filed an application for an IPO in Hong Kong last month. The two companies are valued at $56 billion and $30 billion respectively based on their latest venture capital fundraising rounds.
Big picture: Didi and Meituan became direct competitors this year, after Meituan entered the ride-hailing business, a market dominated by Didi. The two companies have also invested in computing bike-sharing companies, with Meituan being the owner of Mobike and Didi a major shareholder in Ofo. (Source: South China Morning Post)
6. Opera Sets IPO Price at $10 to $12 Range
What: Chinese-owned Norwegian web browser Opera will issue 9.6 million American depository shares at a price range between $10 to $12 per share, Opera said in a filing to the U.S. Securities Exchange Commission. The company is looking to raise a maximum of $132 million through a Nasdaq IPO.
Why it's important: Oslo-based Opera was originally owned by Norwegian software company Otello Corp ASA, but was purchased by a group of Chinese investors, including Zhou Yahui, chairman of China's Kunlun Tech, in 2016. Zhou Hongyi, chairman of Qihoo 360, is also among the company's largest shareholders.
Big picture: Formerly a major rival to Google's Chrome and Microsoft's Internet Explorer, Opera has been attempting to draw on Chinese internet companies' growth experiences to regain its market share in the browser market after a significant decline over the past few years. (Source: Jiamian, Link in Chinese)
Compiled by He Shujing.
Share this article
Open WeChat and scan the QR code

Sep 30 05:44 PM

Sep 30 05:19 PM

Sep 30 04:44 PM

Sep 30 02:29 PM

Sep 30 02:00 PM

Sep 30 01:47 PM

Sep 30 11:59 AM

Sep 29 05:36 PM

Sep 29 05:23 PM

Sep 29 12:43 PM

Sep 29 12:36 PM

Sep 28 07:00 PM

Sep 28 03:53 PM

Sep 28 02:24 PM

Sep 28 12:22 PM
GALLERY