Wednesday Tech Briefing: Ofo, Xpeng, New-Energy Vehicles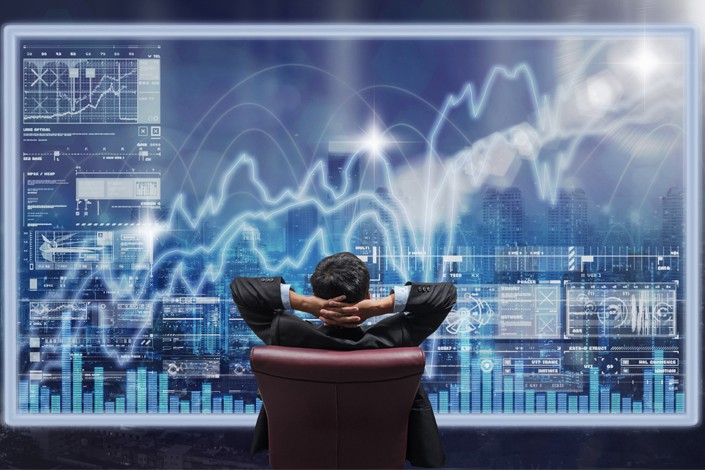 BIG TECH COMPANIES
1. Ofo Exits Germany
What: Alibaba-backed bike-sharing company Ofo is pulling out from Berlin after a three-month attempt to enter the German market. The company is not ruling out a future comeback, according to an Ofo spokesperson
Why it's important: The move follows Ofo's recent withdrawal from markets that include Australia and Israel. After expanding to 20 markets at its peak, the company recently decided to slim its international business, as it shifts its focus onto priority markets and achieving profitability.
Big picture: Ofo faces continued pressure back home in China from rivals that include Mobike and HelloBike, both of which recently rolled out deposit-free services to squeeze more users out of a domestic market experiencing slow growth this year. (Source: Cankaoxiaoxi, link in Chinese)
2. Xiaomi Makes Official Debut in South Korea Through Local Carriers
What: Chinese tech giant Xiaomi Corp. is selling phones through South Korean carriers SK Telecom Co. and KT Corp. starting from Monday. Xiaomi has chosen Redmi Note 5, a new model from Xiaomi's price-competitive Redmi product line, to be its first product to hit the market.
Why it's important: This marks Xiaomi's first cooperation with South Korean mobile carriers to sell phones in the local market. Previously, the phones were sold only by a handful of retailers. The move is expected to further erode the market share of local phone-makers Samsung and LG, whose presence in overseas markets has already shrunk due to rise of Chinese manufacturers. (Source: Yonhap)
POLICY
3. China Sets Up First National Quality Testing Center for New-Energy Cars
What: China will set up its first national quality testing center for new-energy vehicles in Wuhan, the capital of Central China's Hubei province, the city announced on Tuesday. The center is to receive 1 billion yuan ($149 million) in funding, and receive support from state-owned research company China Automotive Technology & Research Center Co. Ltd.
Why it's important: Despite the rapid emergence of electric and alternative fuel cars in China, the country has no national level third-party institution for quality testing. Building one could be a key step toward developing industry applications for emerging technologies. The center also aims to stimulate growth of the electric car sector in Wuhan and central China.
Big picture: China seeks to be a world leader in electric and new-energy vehicles, having rolled out policies and financial incentives favoring the industry. Electric vehicle sales in China reached nearly 580,000 in 2017, more than the sum of sales in the U.S., Germany, and France. (Source: Changjiang Ribao, link in Chinese)
FUNDRAISING AND DEALS
4. Electric Car Startup Xpeng Aims to Raise $600 Million This Month
What: Electric smart-car maker Xpeng is looking to raise $600 million from investors, including Alibaba, one of its early supporters, sources told Bloomberg. The funding round, which is to take place in July, is expected to value the company at around $4 billion.
Why it's important: Xpeng is one of a handful of Chinese electric car startups with valuations reportedly surpassing $1 billion. The 4-year-old company has locked in support from Alibaba, Foxconn, and Xiaomi, who believe cars could become another platform for internet companies to sell services and collect data.
Big picture: Startups like Xpeng have also enjoyed policy and financial support from Chinese authorities, as the country vows to transition to a green economy. China's EV market includes local established players like BYD as well as foreign competitors like Tesla, which plans to set up a factory in Shanghai. (Source: Bloomberg)
5. Booking Holdings Invests $500 Million in Didi, Integrates Web Traffic Sources
What: Chinese ride-hailing giant Didi Chuxing has nabbed a $500 million investment from online travel services provider Booking Holdings Inc., the two companies announced Tuesday. As a part of the strategic partnership, customers will be able to order cabs on Booking's app, while Didi app users will be able to book hotels.
Why it's important: The tie-up with Booking Holdings is Didi's latest effort to expand its services globally. Last month, Didi debuted a new brand in Australia, marking its second move overseas in two months. The company now operates across five continents through partnerships and investments. (Source: Caixin)
6. Video Streaming Platform IQiyi Buys Mobile Game Developer
What: Nasdaq-listed video streaming service provider iQiyi Inc. has taken over Chinese mobile game developer Skymoons Digital Entertainment Co. in a deal that could total 2 billion yuan ($29.9 million), iQiyi said Tuesday.
Why it's important: The deal is part of iQiyi's strategy of integrating games and video content. The company has already developed and distributed a few games based on blockbuster TV series. Skymoons previously partnered with iQiyi to develop "The Journey of Flower," one of its most successful TV series and game tie-ins. (Source: Company announcement, link in Chinese)
Compiled by He Shujing.
Share this article
Open WeChat and scan the QR code