Tuesday Tech Briefing: Didi, Ele.me, Dual-Class Shares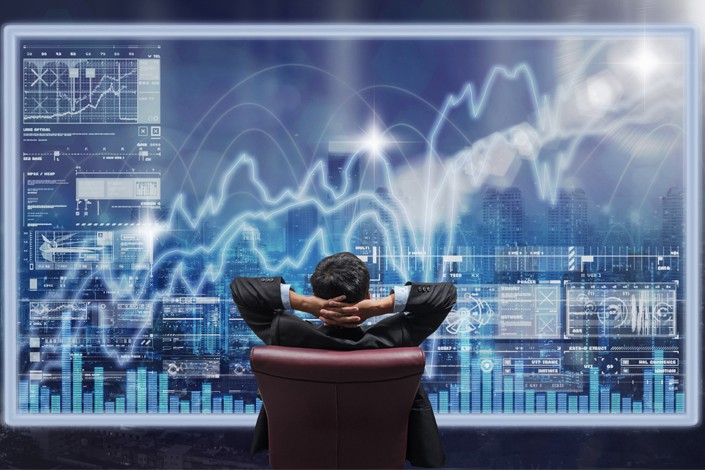 DEALS & FUNDRAISING
1. Food Delivery Platform Ele.me Looking to Raise $2 Billion
What: Alibaba-owned food delivery platform Ele.me is looking to raise $2 billion of private funding to support its cash-burning business, sources told Bloomberg. The company was valued at $9.5 billion when acquired by Alibaba in April.
Why it's important: Ele.me and Tencent-backed Meituan are competing fiercely in China's food delivery market, with both platforms offering heavy subsidies to gain market share. Meituan is reportedly looking to raise as much as $6 billion in its upcoming Hong Kong initial public offering (IPO) to fund its fight against Ele.me. The two companies are of special strategic importance to Chinese internet giants Alibaba and Tencent, whose payment services use food delivery platforms as crucial sources of web traffic. (Source: Bloomberg)
2. Didi to Spin off Unit In Preparation for IPO
What: Chinese ride-hailing giant Didi Chuxing is about to spin off its auto services unit as it eyes an IPO, sources told Caijing. The plan still under discussion seeks to raise $1 billion to $1.5 billion for the unit, at a valuation of $3 billion. SoftBank, Didi's long time investor and partner, is a prospective investor.
Why it's important: This marks another step forward in Didi's financing and IPO plans, which have been a long time in the making. Earlier media reports said Didi will slow down its financing activities as it aims for an IPO in the second half of next year. The company rose to dominance in the domestic ride hailing market after it acquired rivals including Kuaidi and Uber China.
Big picture: Didi is one of a number of Chinese tech and internet companies actively seeking capital. Competitor Meituan Dianping filed for a Hong Kong IPO earlier this year, while other online services providers such as Inke, Iqiyi, and Uxin have recently listed in Hong Kong and the U.S. (Source: Caijing, link in Chinese)
3. Pinduoduo Sets IPO Price at $16 to $19, Looking to Raise $1.63 Billion
What: Chinese e-commerce platform Pinduoduo will issue 85.6 million American depository shares in its Nasdaq Stock Market IPO at a price range of between $16 to $19 per share, according to a Monday filing by the company. The fast-growing platform is planning to raise $1.63 billion to sustain a business that has yet to bring in a profit.
Why it's important: Launched in 2016, Pinduoduo has an active user base that has reportedly grown to surpass that of JD.com, a major e-commerce platform second only to Alibaba. Pinduoduo reached 344 million active users in the 12 months leading up to June 18, according to the filing, with a gross merchandise value of 262.1 billion yuan ($39.2 billion) in the same period. Yet the company suffered a net loss of 201 million yuan in its latest quarter. (Link: Reuters)
POLICY
4. Mainland Investors Excluded From Investing in Hong Kong Dual-Class Shares, Including Xiaomi
What: Mainland investors will not be able to invest in certain Hong Kong-listed companies, including those listed under the new dual-class share structure, starting from Monday, according to an unexpected announcement made by the Shanghai and Shenzhen stock exchanges only two days earlier.
Why it's important: The announcement means Chinese tech giant Xiaomi, the first company to list dual-class shares in Hong Kong, will have a hard time taking in capital from the mainland.
Big picture: Hong Kong has been trying to attract companies to list through a new dual-class share system catering to the needs of tech and internet innovators. Charles Li, chief executive of Hong Kong Exchange and Clearing, responded on Monday that small disagreements between the exchanges will not distort the broader trend of integration between Hong Kong and mainland markets. (Source: Caixin, link in Chinese)
BIG TECH COMPANIES
5. Ex-Huawei Worker Alleges Whistleblower Retaliation in Lawsuit
What: A former employee at a California-based Huawei subsidiary has sued Huawei, alleging that he faced workplace harassment and retaliation for refusing to steal industry secrets from Facebook. Huawei, the world's largest manufacturer of telecom equipment, has denied the allegations.
Why it's important: The suit comes at a time when the Chinese giant is virtually shut out from the U.S. market, with its fate in doubt in Australia, as both countries have shown concerns over its alleged links to the Chinese military and ruling Communist Party. (Source: Caixin)
PRODUCTS
6. China's Automakers Jump on Ride-Hailing Bandwagon
What: China's three big state-owned automakers, FAW Group Corp., Dongfeng Motor Corp. and Changan Automobile Co. Ltd., have teamed up to set up a new company offering services including car rental and ride-hailing.
Why it's important: The move marks another entry into the domestic ride hailing market dominated by Didi Chuxing, which delivered nearly 7.5 billion rides in China last year and reportedly controls 90% of the market. Online service provider Meituan-Dianping launched its own ride hailing platform with sizable subsidies earlier this year.
Big picture: The Chinese auto industry is increasingly challenged by the rise of car-sharing platforms, as consumers are growing more accepting of the idea of sharing and renting a car instead of owning one. (Source: Caixin)
Compiled by He Shujing.
Share this article
Open WeChat and scan the QR code

02:05 PM

01:48 PM

Sep 22 07:13 PM

Sep 22 05:31 PM

Sep 22 04:52 PM

Sep 22 04:47 PM

Sep 21 08:06 PM

Sep 21 07:34 PM

Sep 21 06:50 PM

Sep 21 05:48 PM

Sep 21 05:39 PM

Sep 21 04:17 PM

Sep 21 02:35 PM

Sep 21 12:46 PM

Sep 18 06:20 PM
GALLERY