Friday Tech Briefing: Micron, Baidu, WeChat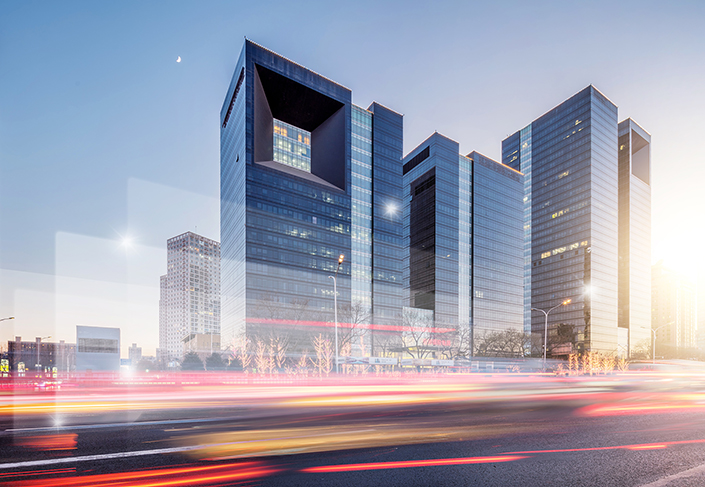 1.U.S. Justice Department Charges Chinese Companies With Economic Espionage
The U.S. Department of Justice announced that a federal grand jury has indicted the state-owned Fujian Jinhua Integrated Circuit Co. Ltd., its Taiwan partner United Microelectronics Corporation (UMC), and three Taiwanese individuals, charging them with a conspiracy to commit economic espionage.
The U.S. government also filed a civil lawsuit seeking to prevent the further transfer of the technology. The indictment was filed Sept. 27, and unsealed Nov. 1. The civil lawsuit was filed today.
The Justice Department accused these companies and individuals of stealing trade secrets from the U.S. semiconductor company Micron to build dynamic random access memory (DRAM) products in China. According to the indictment, three Taiwan residents who were Micron employees in Taiwan brought Micron files to UMC. The indictment is announced three days after the U.S. Department of Commerce banned Jinhua from buying U.S. components and software. (Official press release)
2.Baidu Partners with China FAW Group to Deliver Driverless Red Flag Vehicles in 2020
Chinese search engine Baidu announced at Baidu's annual tech summit on Nov. 1 a partnership with the state-owned China FAW Group Corp. to mass produce autonomous cars. The two companies plan to produce a few fully autonomous passenger cars at the end of 2019 and begin mass production in 2020.
The car brand Baidu and FAW Group chose is Hongqi or "Red Flag," an iconic line of luxury sedans often used by high-level Chinese officials.
Baidu has also announced a partnership with Volvo Cars, which is owned by China's Geely Holding Group, to mass produce robo-taxis in China. (Caixin, link in Chinese)
3.Tencent Announces WeChat and Mini Apps for Cars
Chinese social media giant Tencent Holdings Ltd. unveiled a version of its popular social media app WeChat designed for cars. Drivers can only interact with this version of WeChat with their voice to reduce distraction.
Tencent founder Pony Ma said that there is a strong demand for in-vehicle WeChat. But Tencent wants to make sure it doesn't cause any traffic accidents before they release the platform.
The WeChat for cars also works with Tencent's own mini apps, which allows users to access services through WeChat. Tencent said that when cars drive to gas stations, parking lots and tourist destinations, mini apps developed for those places will be available for drivers to use through voice interaction.(Caixin, link in Chinese)
4.Alibaba Signs MOUs with Rwandan Government to Promote Trade
Chinese e-commerce giant Alibaba Group signed three memorandums of understanding (MOUs) with the government of Rwanda to promote trade and tourism between Rwanda and China. Rwandan President Paul Kagame and Alibaba Executive Chairman Jack Ma attended the signing ceremony in Rwanda's capital Kigali.
In the MOUs, Alibaba promised to help Rwandan companies to sell products, including coffee, tea and handicrafts, to Chinese consumers through Alibaba's e-commerce platforms. Alibaba's online travel agency Fliggy will also promote Rwanda as a tourist destination to Chinese tourists. (The New Times)
5.After Rebuff, Top Chinese Marketing Firm Takes Second Shot at North America
BlueFocus, China's largest public relations and marketing firm, said it will buy U.S. peer Eleven Holdings Inc. for up to $80 million, moving ahead with a global expansion despite Washington's veto of a similar proposed purchase earlier this year.
If successful, the deal would be one of the largest ever for a Chinese media company, since much of China's outbound investment has been concentrated in the commodities, manufacturing and technology sectors.
BlueFocus has been relatively active in foreign acquisitions, saying in 2014 that it planned to make $300 million in purchases in the U.S. and Europe. However, last year, BlueFocus's plan to purchase 63% of Canadian firm Cogint for $100 million failed because it failed to get approval from the Committee on Foreign Investment in the United States. (Caixin)
6.Pinduoduo Beefs Up for Online Health Sales
Chinese discount e-commerce site Pinduoduo Inc. is moving into online health care sales, following similar moves by Amazon.com Inc. and Alibaba Group Holding Ltd.
Pinduoduo has been on a hiring spree of employees who have an online pharmacy background, according to Chinese media reports, and the company now features a "health care" section at the bottom of its search pages.
However, Caixin found certain products in Pinduoduo's health care section, such as creams that claim to treat skin diseases, hadn't received certification and were also not offered by certified third-party pharmacies. (Caixin)
Compiled by Zhang Erchi
Share this article
Open WeChat and scan the QR code

Jul 20 05:12

Jul 20 05:06

Jul 19 18:23

Jul 19 18:00

Jul 19 17:50

Jul 19 15:55

Jul 19 15:25

Jul 19 14:50

Jul 19 10:56

Jul 19 10:21

Jul 19 05:00

Jul 19 05:08

Jul 19 05:34

Jul 18 17:12

Jul 18 17:40
GALLERY