Friday Tech Briefing: Bill Gates, Lenovo, Xiaomi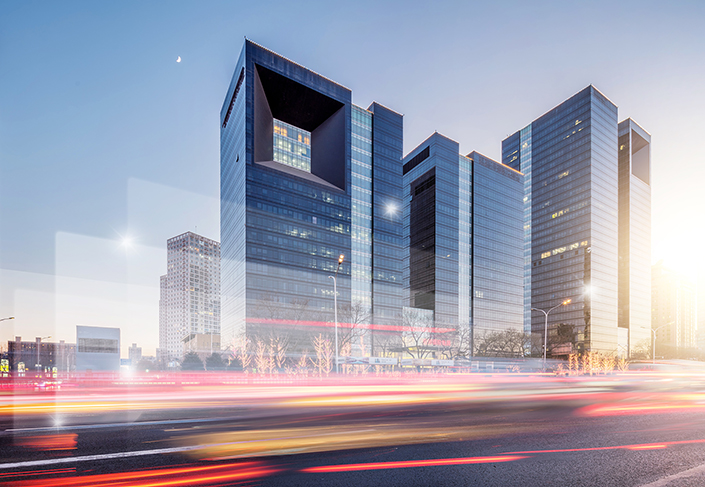 1. China Telecom to Build Philippines' Third Wireless Network
The National Telecommunications Commission of the Philippines on Wednesday awarded the country's third wireless carrier license to a consortium called Mislatel, which consists of the state-controlled China Telecommunications Corp., as well as two units controlled by local tycoon Dennis Uy — Udenna Corp. and its subsidiary Chelsea Logistics Holdings Corp.
According to local news outlets, Mislatel is committed to investing 257 billion pesos ($4.9 billion) over five years, with more than half to be spent during the network's first year of operation.
The network will be one of several operated by a Chinese carrier outside its home market. China is actively pushing its infrastructure specialists to make such moves under the Belt and Road Initiative. (Caixin)
2. Tencent to Launch WeChat Payment Service in Israel
China-based Tencent Holdings Ltd. intends to launch its popular payment service WeChat Pay in Israel.
According to reports, the company is in talks with a local clearing company and is plotting its strategy for the local launch of the service, targeted at tourists from China.
WeChat Pay is a digital wallet service integrated into Tencent's messaging and social media platform WeChat. WeChat Pay's main competitor in China, Alipay, began offering its services to Chinese tourists visiting Israel in January. (Caixin)
3. Alibaba's Online Local Services Unit Valued at $30 Billion
Alibaba's new local services unit, merged from the food delivery platform Ele.me and local service business Koubei in October, has raised its value to as much as $30 billion, Reuters reports.
The merger is seen as an offensive against the sector's goliath, the newly Hong Kong-listed Meituan Dianping.
Alibaba took control of Ele.me in May in a deal that valued the nine-year-old startup at $9.5 billion as the e-commerce giant pushed into the hotly contested multibillion-dollar online food delivery sector. (Reuters)
4. Lenovo Profits Jump 21% as Non-China Mobile Business Almost Stops Losing Money
Lenovo Group Ltd. on Thursday reported double-digit quarterly profit growth and its highest revenue in nearly four years, as strong sales helped it take back the spot as the world's largest PC-maker from rival HP.
Lenovo said its profit grew nearly 21% to $168 million during the quarter ending September, while its revenue rose 14% to $13.4 billion.
Shares of the Hong Kong-listed company were up more than 6% from the previous day's close in early afternoon trade on Thursday, after the results were announced during the midday break. (Caixin)
5. Bill Gates: China, US Tech Development Not Zero-Sum Game
Microsoft co-founder Bill Gates said that technology is not a zero-sum game and that innovations should serve all human beings. He made these remarks at a closed-door press briefing during a Beijing stopover after attending this week's China International Import Expo in Shanghai.
Gates said it would be meaningless to try and compare the strengths of Chinese and U.S. AI efforts, since researchers were all working in the same field. If China is able to cure cancer with AI and brings the technology to the U.S., or vice versa, he said, both sides benefit.
He added that China and the U.S. should maintain a positive relationship and resolve misunderstandings through talks. (Caixin, link in Chinese)
6. Smartphone Maker Xiaomi Debuts Products in London
Chinese phone maker Xiaomi launched its flagship model Mi 8 Pro in London Thursday along with other products like the Xiaomi Band 3 and Redmi 6A smartphones.
Xiaomi also announced it will open a Mi Store at London's Westfield shopping center.
Xiaomi is looking to gain market share in developed countries, where the market is dominated by rivals Apple, Huawei and Samsung. (Reuters)
Compiled by Ye Zhanqi
Share this article
Open WeChat and scan the QR code