Monday Tech Briefing: Chinese Surveillance Giant Could Be Crippled By U.S. Tech Ban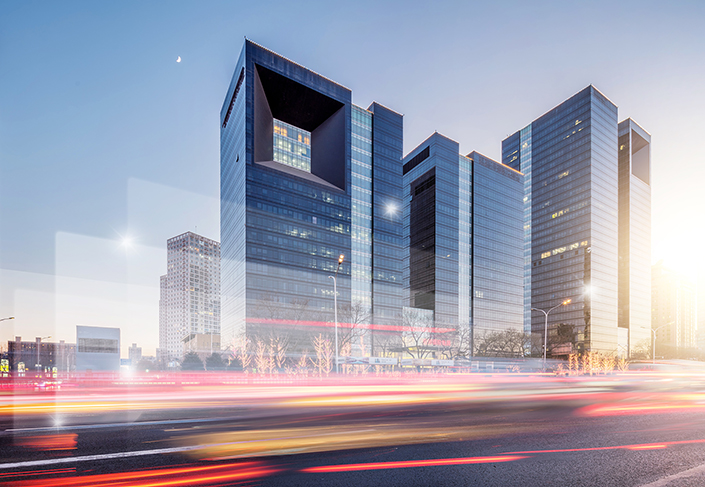 1. Chinese Surveillance Group Faces Crippling US Ban
The U.S. is considering sanctions against Hikvision, one of the world's biggest video surveillance companies, FT reports.
Washington has already banned government agencies from buying Hikvision products, and concerns among investors about an import ban on US components have contributed to a 37% drop in the company's share price from its high earlier this year.
Such a move could be crippling. The core components behind Hikvision's most cutting-edge products — everything from the sophisticated chips that power its popular "smart" cameras to the hardware that stores high-definition footage — come from U.S. companies. (FT)
2. Taiwan Braces for Earnings Gloom as iPhone Slump, Trade War Bite
Disappointing earnings may continue for Taiwanese companies, dragged by waning demand for Apple Inc.'s flagship iPhone and deteriorating relations between the island's two biggest trade partners, Bloomberg reports.
Net income for companies on the Taiex index is expected to drop 9.2% year-on-year this quarter after undershooting estimates in the three months through September, the first miss since the second quarter of 2017, according to data compiled by Bloomberg.
Suppliers including Taiwan Semiconductor Manufacturing Co. and Hon Hai Precision Industry Co. were affected by Apple's stagnant iPhone sales and worse-than-expected revenue forecast. (Bloomberg)
3. Tesla Starts Taking Model 3 Orders in China
Tesla Inc has started taking orders for its Model 3 sedan in China for a deposit of 8,000 yuan ($1,153.60), according to the electric carmaker's China website, Reuters reports.
CEO Elon Musk said that some deliveries will likely arrive in March, but that April was "more certain," after a Twitter user asked when deliveries in China would begin.
China is the largest market for electric vehicles and most forecasters predict that sales in the country will speed up rapidly as government regulation drives toward a goal of 100% electric vehicles by 2030. (Reuters)
4. US Advertising Technology Company Bets Big on China
The Trade Desk Inc., a US advertising tech company, has inked partnerships with the country's top video-streaming platforms, namely Baidu Exchange Services, iQiyi, Tencent Social Ads and Youku, China Daily reports.
China's huge base of internet users provides "great access opportunities for multinational advertisers in China," said Doug Choy, head of North Asia inventory partnerships at the Trade Desk. (China Daily)
5. Ping An Good Doctor is Developing Unstaffed, Smart Clinics in China
China's biggest online health care services provider plans to build 'hundreds of thousands' of its telephone booth-sized, smart clinics, and is planning a nation-wide rollout in three years, SCMP reports.
According to the company, clinics will allows users to consult a virtual doctor that collects health-related data through text and voice interactions. After the AI consultation, the information gathered is reviewed by a human doctor who then provides the relevant diagnosis and prescription online. Customers can buy their medicine from the smart drug-vending machine inside the clinic.
The foray by Ping An Good Doctor, formally known as Ping An Healthcare and Technology Co, is part of a major expansion program resulting from a US$8.5 billion-proceed initial public offering in Hong Kong in May. (SCMP)
Compiled by Hou Qijiang and Qian Tong
Share this article
Open WeChat and scan the QR code

Oct 27 05:51 PM

Oct 27 05:22 PM

Oct 27 05:13 PM

Oct 27 04:53 PM

Oct 27 04:46 PM

Oct 27 12:27 PM

Oct 26 06:48 PM

Oct 26 06:37 PM

Oct 26 06:05 PM

Oct 26 06:00 PM

Oct 26 05:05 PM

Oct 26 03:12 PM

Oct 26 01:11 PM

Oct 26 11:51 AM

Oct 26 10:49 AM
GALLERY