Thursday Tech Briefing: Fresh Evidence in JD.com CEO Rape Allegation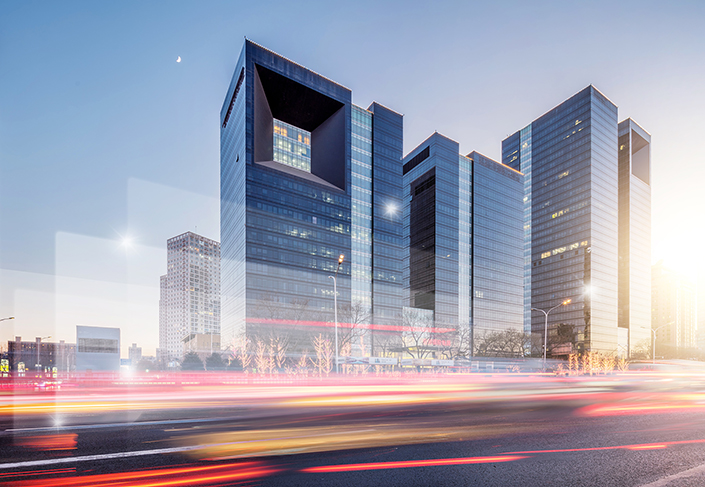 1. Chinese E-commerce Sites Remove D&G Products After Anti-China Slur by Company Founder
Dolce & Gabbana scrapped its first fashion show in Shanghai after its founder Stefano Gabbana allegedly said in a conversation on his Instagram account that China was a country of (multiple poop emojis). Soon after, China's biggest e-commerce platforms including Tmall, JD.com, Xiaohongshu and Secco removed Dolce & Gabbana products from their sites.
"The company that only wants to make money in China but doesn't respect Chinese people is doomed to go broke," the People's Daily said on its official Weibo account after D&G cancelled the fashion show. (SCMP)
2. Prosecutors Weigh Competing Accounts in JD.com CEO Rape Allegation
American prosecutors are weighing evidence that would move Richard Liu's case beyond a "he said, she said" stalemate, Reuters reports, in what is the latest development in an ongoing case of alleged sexual misconduct involving the CEO of Chinese e-commerce giant JD.com.
Among the issues being considered by the Hennepin County Attorney's office are the divergent accounts of what happened that night, the initial determination by police that there was no crime, and the woman's early hesitance to press charges against Liu.
The company on Monday reported lower-than-projected revenue. Shares of JD.com have fallen by more than 40% this year. (Reuters)
3. Quarterly Earnings For Top China Tech Stocks
The following is an updated table of Chinese technology company earnings between July and September, starting with the most recent to report.
4. BMW to Enter Chinese Ride-Hailing Market Starting December
Germany's Automaker BMW has secured a permit in Chengdu to provide ride-hailing services, making it the first global carmaker to obtain this kind of license, Reuters reports.
BMW Mobility Service Ltd, a fully-owned subsidiary of the BMW Group, was registered in Chengdu early this year, and plans to start operations this December.
Estimated at $23 billion, China is the world's largest ride-hailing market, according to consulting firm Bain & Co, with Didi Chuxing dominating 90% of all bookings. (Reuters)
5. Foxconn Plans Deep Cost Cuts as iPhone Sales Sag
Taipei-based Foxconn Technology Group, the top assembler of iPhones, is planning to cut 20 billion yuan ($2.88 billion) from expenses in 2019 and 10% of non-technical jobs to cope with "a very difficult and competitive year," Bloomberg reported Wednesday, citing an internal memo.
Foxconn's iPhone business will need to slash expenses by 6 billion yuan next year, according to the memo obtained by Bloomberg.
Foxconn responded to the report yesterday, said it was conducting a regular annual review to budget effectively for the coming year. Last week, at least four Apple suppliers cut revenue forecasts, citing reduced orders from large customers. (Bloomberg)
6. Meituan Cleared to Issue $722 Million of Asset-Backed Securities
Meituan Dianping, an online food delivery-to-ticketing services platform, said Wednesday that the Shenzhen Stock Exchange had cleared its plan to issue 5 billion yuan ($722 million) of asset-backed securities (ABS).
The company said the funds raised through the ABS will be used to provide more low-cost loans to its merchants. Most ABS products in China are backed by mortgage and car loans. But now, internet companies are entering the market.
The approval came after a series of microloan-backed ABS issued by Ant Financial Services Group, an affiliate of e-commerce behemoth Alibaba Group Holding Ltd. In 2017, Ant Financial raised 293 billion yuan from ABS issuance. (Caixin)
7. Alibaba Grocer Apologizes For Faking Food Expiration Dates
Executive of Alibaba's online-to-offline grocery store, Hema, has apologized for a recent "tag scandal" which involved employees at a Shanghai store changing the expiration date tags on vegetables to make them appear a few days fresher.
Hou Yi, CEO of Hema, said Wednesday on his Weibo that the general manager of Hema's Shanghai operations was fired, and that Hema is now investigating all stores.
Introduced in 2015, Hema is part of Alibaba's new retail strategy to revive traditional supermarkets with a mix of online and offline shopping experiences. It now runs 90 stores in 16 Chinese cities, according to the official website. (Caixin)
Compiled by Qian Tong and Hou Qijiang
Share this article
Open WeChat and scan the QR code

May 25 18:53

May 25 00:48

May 24 22:24

May 24 18:31

May 24 16:37

May 24 16:03

May 24 15:54

May 24 14:18

May 24 13:52

May 24 11:43

May 24 02:36

May 24 02:29

May 24 02:51

May 23 19:33

May 23 18:53
GALLERY