Tuesday Tech Briefing: Huawei Will Build Internet Infrastructure in Papua New Guinea After All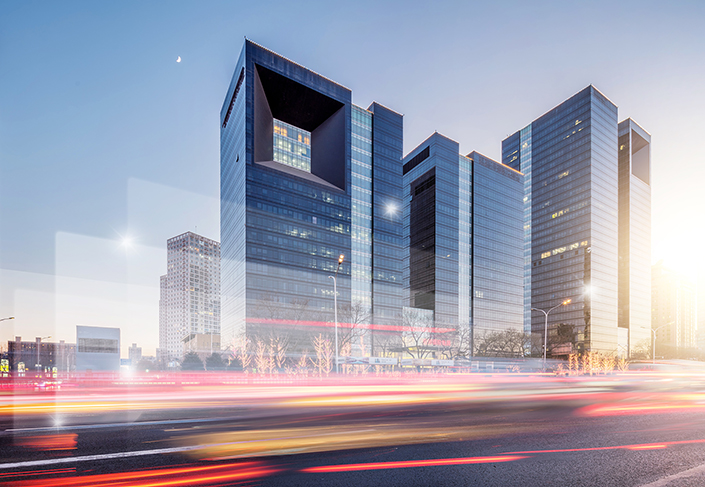 1. Chinese Owner Forces Out Kuka CEO Till Reuter
Till Reuter, German robotics company Kuka AG's chief executive of almost 10 years, announced this week that he will terminate his term in December. Kuka's Chief Finance Officer Peter Mohnen will succeed him and become the new CEO.
According to Financial Times, Reuter had his contract extended last year until 2022, but Kuka's supervisory board chairman Andy Gu, who was appointed by Chinese appliance-maker Midea Group Co. Ltd., asked Reuter to depart early. In 2016, Midea spent over $5 billion to acquire Kuka and now owns about 95% of its shares.
Kuka has not performed well recently and has cut its 2018 sales forecast from €3.5 billion ($3.96 billion) to €3.3 billion. The stock price is also down nearly 55% in the past 12 months. (Official announcement, FT)
2. Trump Threatens to Place Tariffs on iPhones and Laptops
In an interview with the Wall Street Journal Monday, U.S. President Donald Trump said he could place tariffs on Apple's iPhones and laptops imported from China, if negotiations between China and the U.S. don't work out at this week's G20 summit.
He said that U.S. consumers may be willing to withstand the tariff, as long as it's around 10%, and added that he is likely to move ahead with increasing tariff levels on $200 billion worth of Chinese imports from the current level of 10% to 25%.
The comment prompted Apple stocks to fall 2% in the after-hours market. (WSJ)
3. China's Baby Gene-Editing Breakthrough Claim Slammed
A Chinese-led research team that claims to have helped create the world's first genetically edited human babies has been criticized for allegedly breaching medical ethics — and possibly the law. The newborn twin girls whose DNA were edited to allegedly bestow immunity to HIV had a father with the disease and a mother without it, according to an Associated Press report that cites research-team leader He Jiankui.
However, Shenzhen's Southern University of Science and Technology of China (SUSTC), a school He Jiankui is affiliated with, distanced itself from He in a statement that said the researcher had been on unpaid leave since February and the school was unaware of the experiment. The academic board of SUSTC's biology department has deemed that the project "seriously violated academic ethics and norms."
China's National Health Commission has also ordered a thorough investigation into this matter. (Caixin)
4. Alibaba Reorganizes to Focus on Cloud and Retail
E-commerce giant Alibaba Group has announced a restructuring of the company hot on the heels of Singles Day. Alibaba Cloud will be upgraded to become Alibaba Cloud Intelligence business group, and Alibaba Chief Technology Officer Zhang Jianfeng will replace Hu Xiaoming as its head.
Alibaba also set up a New Retail Technology business group, led by Wu Zeming, an executive from the company's e-commerce site Tmall. The new group will provide technical support for Alibaba's push into the offline retail space.
Alibaba CEO Daniel Zhang said the reorganization is intended to build a strong foundation for the company for the next five to 10 years. (Caixin, link in Chinese)
5. Tencent Partners with Line to Promote WeChat Pay in Japan
Chinese social media giant Tencent Holdings Ltd. has formed a partnership with Tokyo-based chat app operator Line to provide Tencent's WeChat Pay service to Chinese tourists travelling to Japan.
Line will provide small Japanese retailers terminals that are compatible with WeChat Pay starting in December and start the service in 2019. Previously, Yahoo Japan, a subsidiary of Japan's SoftBank Group, partnered with Tencent's Chinese rival Alibaba Group to provide Alipay in Japan.
According to the Japanese government, about 7.35 million Chinese individuals visited Japan in 2017, triple the number from three years earlier. (Nikkei Asian Review)
6. Papua New Guinea Plans to Uphold Deal with Huawei to Lay Internet Cable
Papua New Guinea says it will uphold its agreement with Huawei Technologies Co. to build the country's internet infrastructure, despite pressure from the U.S. and Australia to abandon the Chinese company.
"It's about honor and integrity; once you enter into a deal and an arrangement you go with it," the country's minister for public enterprise and state investment William Duma told Reuters.
Huawei promised in 2016 to build a 5,457 km network of submarine cables to link the 14 coastal towns of Papua New Guinea. (Reuters)
7. As Bitcoin Falls, Chinese Miners Start Turning Off Their Machines
As the price of bitcoin continues to tumble, China's cryptocurrency mining industry — one of the world's largest — has come under pressure with some miners suspending operations.
Since mid-November, the cryptocurrency market — led by bitcoin — has been caught in a cycle of sharp sell-offs. At its most recent low, bitcoin was down almost 80% from its all-time high of $19,000 at the end of last year.
The mining of cryptocurrencies requires computers that use vast amounts of processing power and electricity to solve the mathematical puzzles that support a cryptocurrency's network. Some miners in China have halted operations as the price of bitcoin has dropped below the "shutdown price," said a source close to the matter who preferred anonymity. (Caixin)
8. Game Publisher Makes IPO During Industry Crackdown
Tencent-backed game publisher iDreamSky Technology Holdings Ltd. said on Monday it aims to raise up to HK$990 million ($126.5 million) in a Hong Kong initial public offering (IPO), as it becomes the latest Chinese firm to seek a higher valuation by re-listing in Asia after privatizing from New York.
The offering will provide a litmus test of investor sentiment towards China's online gaming industry, as it becomes one of the sector's first since Beijing launched a major clampdown earlier this year.
The listing has attracted Japan's Sony Corp. and China's e-commerce titan JD.com Inc. as cornerstone investors. (Caixin)
Compiled by Zhang Erchi
Share this article
Open WeChat and scan the QR code

Nov 27 07:07 PM

Nov 27 07:03 PM

Nov 27 05:24 PM

Nov 27 05:13 PM

Nov 27 05:03 PM

Nov 27 11:14 AM

Nov 26 06:42 PM

Nov 26 06:07 PM

Nov 26 05:21 PM

Nov 26 03:58 PM

Nov 26 01:16 PM

Nov 26 12:11 PM

Nov 26 11:44 AM

Nov 25 06:18 PM

Nov 25 06:16 PM
GALLERY