Update: China Vows Deeper Tax Cuts, More Spending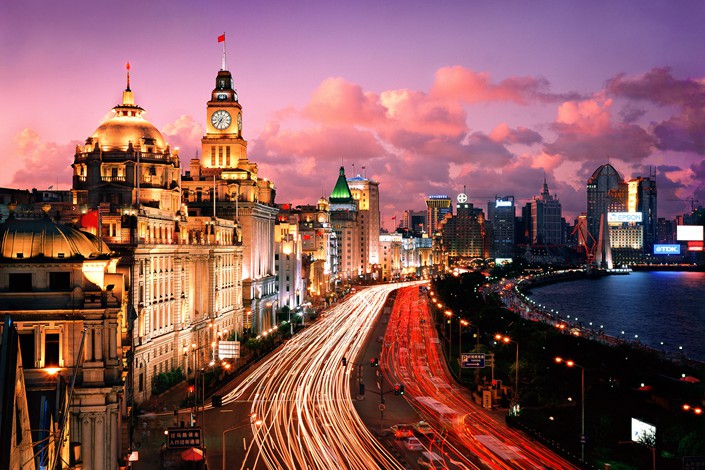 Photo: VCG
China's top leadership vowed to enhance "countercyclical" adjustments in macro policy in 2019 through deeper tax cuts and more government spending under pressure from economic cooling and U.S. tariffs.
The Central Economic Work Conference (CEWC) this week in Beijing voiced "concerns amid changes" in the economic outlook. The key meeting of top Chinese officials, chaired by President Xi Jinping, convened to set 2019 economic policy for the world's second-largest economy.
The meeting came at a high-stakes moment for China amid slowing growth and uncertainties about the U.S.-China trade war. Next year is also especially important for China as it celebrates the 70th anniversary of the founding of the People's Republic of China.
Grim Outlook
"We see that there are new and worrisome developments amid generally steady economic operation; the external environment is complicated and severe; and the economy faces downward pressure," the panel said in a statement after the meeting.
The basic tone for next year's goals is "stable," switching to ensuring "stable aggregate demand" from "appropriately expanding aggregate demand" as in 2015, according to the statement.
With respect to economic growth, the statement did not specify a target for 2019 gross domestic product. A number of forecasters have cut their estimates of China's 2019 economic growth to less than 6.5%, with the possibilities that some quarterly growth could be less than 6%. China's GDP grew 6.5% year-on-year in the third quarter, its slowest quarter of growth since 2009.
Larger Tax Cuts
The top leadership said it aims to keep monetary policy prudent, "neither too tight nor too loose," while maintaining market liquidity at a reasonably ample level.
In line with a recent series of measures to help struggling private businesses, the panel also directed financial institutions to increase the proportion of direct financing available for the private sector and small business to make business borrowing more accessible and affordable.
The Chinese leadership decided to take "bolder and more effective" measures to implement a proactive fiscal policy, with a larger scale of tax and fee cuts and a relatively substantial increase in the issuance of special-purpose local government bonds.
In October, Chinese Finance Minister Liu Kun said the government was expected to cut a total of 1.3 trillion yuan from taxes and fees in 2018.
Further reductions are still under discussion. According to the information disclosed so far by government officials, the tax and fee cuts in 2019 will be mainly in value-added tax (VAT) and social insurance premiums.
China has already lowered the VAT rate on the manufacturing sector to 16% from 17%, and the rate for other industries to 10% from 11%, starting May 1.
Some institutes and researchers said they expect the VAT rates to be further lowered. Liu Shangxi, head of the Chinese Academy of Fiscal Sciences, suggested the current three VAT brackets could be merged into two and the 16% rate should be lowered.
Infrastructure Investment Back
The meeting also highlighted the need to increase spending on infrastructure. With the changing policy focus, China's infrastructure investment has already accelerated since October. Infrastructure investment is expected to become the key driver of economic growth in 2019, said Wang Tao, head of Asia Economics and Chief China Economist of UBS AG.
As part of the efforts to boost infrastructure investment, the meeting specified a significant increase in the issuance of special-purpose local government bonds, the proceeds of which are reserved for infrastructure and utility investments.
UBS's Wang said she expects the issuance of special-purpose local government bonds to increase by 500 billion to 700 billion yuan ($72.4 billion to $101 billion) in 2019, to a total of 1.8 trillion to 2 trillion yuan. Chen Jianheng, a fixed income analyst at China International Capital Corp., projected the total issuance to reach 2.5 trillion yuan.
Even though issuance of special local government bonds surged in August and September, the proceeds have not been deployed quickly, and a large share is for land-reserve purposes, not for infrastructure, Wang said.
Cautious Housing Policy
The property industry has been closely watching this week's meeting, seeking signals of any easing on property curbs, as real estate investment has already shown a downward trend across the country.
As expected, the top policy makers stressed that "housing is for living, not for speculation," a principle first brought up at the 2016 CEWC, and directed authorities to "implement policies according to specific circumstances of each city."
For the first time, the meeting divided the housing sector into a "market system" and a "social security system." Analysts said they expect that fiscal support would be increased to the affordable housing sector.
Notably, the statement placed the housing issue under a section about improving social security and people's well-being, instead of a separate section on the real estate industry as in the 2017 conference report. The change shows that the central government will take a more cautious approach on housing prices next year, according to the fixed income team at Citic Securities Co.
Li Chao, chief macro researcher of Huatai Securities, said he expected policy loosening in first-tier cities and some second-tier cities, such as lower requirements on first-time buyers' down payments and mortgage rates.
Here are seven "major tasks" that the leaders — including Xi — outlined for 2019:
1. MANUFACTURING UPGRADING — China will promote the development of high-end manufacturing, including modern service industries. As the leaders put it, they will "unswervingly" make China a high-end manufacturing powerhouse.
2. DOMESTIC CONSUMPTION — China will create a stronger domestic market. The goal here is to "unleash people's consumption power," especially by improving product quality and — as in #1 above — developing services industries, from education to medical care and tourism.
3. RURAL REFORM — China will revitalize rural areas. This includes promoting agricultural industries and improving the living environment in rural areas.
4. REGIONAL COORDINATION — China will promote coordinated regional development. This includes making the Yangtze Delta, Beijing-Tianjin-Hebei area, and Great Bay Area the engines of high-quality growth.
5. QUICKENED REFORM — China will accelerate the pace of economic structural reform. This includes setting up a number of state-owned investment groups and pushing forward mixed-ownership reform. It also includes further reform of financial markets, attracting long-term investment into China, and establishing a high-tech stock board as soon as possible.
6. FOREIGN INVESTOR ACCESS — China will open up further to foreign investors. This includes relaxing market access and protecting legal rights, especially the intellectual property rights, of foreign companies. China will scrap foreign ownership caps in more business areas, and implement the consensus from the China-U.S. summit and push forward trade talks between the two countries.
7. PEOPLE'S LIVELIHOODS — China will "safeguard and improve people's livelihoods." This means stabilizing the employment rate, especially for high school graduates, farmers and retired soldiers. It also includes longer-term development of the property sector, which will account for variations among different cities.
Contact editor Yang Ge (geyang@caixin.com)
You've accessed an article available only to subscribers
VIEW OPTIONS
Share this article
Open WeChat and scan the QR code