Caixin View: China GDP Report Offers Only Temporary Relief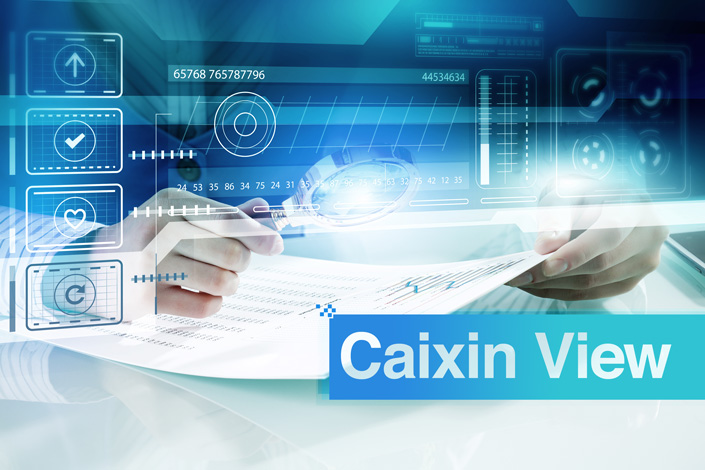 *We see the slowdown continuing into the first two quarters of 2019, but then expect GDP growth to show a slight acceleration as fiscal stimulus measures like tax cuts start to kick in
* Industrial output gains should be treated with caution as last year's strict winter production curbs present a low base for comparison
(Beijing) — Official data released Monday show that China's GDP grew 6.6% in 2018, in line with our expectations and marginally exceeding the official target of "around 6.5%." It was the weakest annual growth since 1990 and down from a revised 6.8% pace in 2017. The National Bureau of Statistics (NBS) also reported that fourth-quarter GDP slipped to 6.4% year-on-year, the third successive decline and the slowest rate since the first quarter of 2009. The usual caveats apply surrounding the accuracy and reliability of China's economic reports, and these latest numbers continue to show an extraordinarily smooth slowdown, especially given the ample anecdotal and data-based evidence that the economy is losing momentum at a far greater speed.
Based on the official data, we see the slowdown continuing into the first two quarters of 2019, but then expect GDP growth to show a slight acceleration in the third and fourth quarters as the impact of fiscal stimulus measures like tax cuts start to kick in. The relatively low rate of expansion in the second half of 2018 will also help push up the baseline of comparison. Our base case scenario is for full-year GDP growth of 6.3% to 6.4% in 2019.
The NBS also released its economic data for December — retail sales, industrial output — and January-December numbers for fixed-asset investment including property development.
The markets' immediate reaction to the numbers was positive, partly out of relief they were slightly better than expected. The yuan strengthened, briefly, and the benchmark Shanghai Composite Index rose slightly in Monday trading after the data were released. The Shanghai Composite Index closed up 0.56%, and the yuan closed weaker by 0.19% against the dollar, at 6.7901 per dollar.
First, a few positives from the December data:
▪ Value-added industrial output, which measures production at factories, mines and utilities, grew 5.7% year on year, up from November's 5.4% pace.
▪ Retail sales, which include spending by government, businesses and households, grew 8.2% year-on-year in December, up from 8.1% in November.
▪ Government-driven infrastructure investment, which includes spending on roads, railways and some other public facilities, rose 3.8% for 2018 as a whole, up from a 3.7% rise in the first 11 months. This suggests local governments are starting to act on central government orders to increase spending.
▪ The surveyed unemployment rate in urban areas, a relatively new indicator, was 4.9% in December, within the government's target range of 4.8%-5.1%. It was the same rate as at end-September and 0.1 percentage points lower than the same period last year, suggesting urban unemployment hasn't yet become severe in spite of the slowdown.
▪ The proportion of 2018's GDP growth accounted for by final consumption expenditure jumped to 76.2% from 57.6% in 2017. China is trying to shift to "high-quality" growth and to rely more on consumption and less on investment, so this could be seen as an encouraging sign that the shift is working.
However, there are also negatives to those data points. The gain in industrial output should be treated with caution — winter production curbs last year, which were stricter than this year's, depressed industrial output in December 2017 and therefore give these figures a particularly low base for comparison. Yes, retail sales growth edged up, but remember, in nominal terms November's increase was the weakest in 15 years, and the deluge of negative news about consumers reining in spending also puts a damper on the improvement. The increase in infrastructure investment may be good for GDP growth in the short term, but it also marks a return to the old growth model China has been working hard to turn away from.
On the jobless front — the are questions over whether the survey is capturing the true extent of unemployment especially among migrants. The surveyed unemployment rate is higher overall than it is in 31 major cities, where it's 4.7%, and among the 25-59 cohort, the jobless rate rose to 4.4% in December from 4.3% in September. Evidence is growing that the headwinds of the last few months are starting to bite — the securities industry saw its first annual headcount cut since 2014, and significant job cuts are happening across the tech industry. Reports are also circulating about manufacturers furloughing workers without pay for longer-than-normal stretches over the Chinese New Year holiday.
Overall, the official unemployment rate seems largely unaffected by China's slowing growth, so far at least, and that could be partly explained by the country's changing demographics. The total number of working-age adults (aged 16-59) is declining as China's population ages — NBS data put the drop last year at 0.44 % to just over 897 million. The growth in the number of rural migrant workers also fell sharply last year — official data put the growth at 0.6% to 288.36 million, down from an increase of 1.7% in 2017.
The jump in the share of final consumption in the growth mix needs to be treated with some caution. This is more a function of a decline in other components of GDP — investment and net exports — rather than evidence that consumption is overtaking them in a positive way. China's trade surplus shrank last year which has hacked away at trade's overall contribution to GDP, and hence inflated the proportion contributed by the other components.
The NBS is now providing more information in its GDP release about disposable income. The data offer some grounds for concern and help explain the government's campaign to cut taxes. Individual per capita disposable income rose by 6.5% in real terms last year, down from 7.3% in 2017, while growth of per capita disposable income of urban households slid to 5.6% in real terms from 6.5% in 2017. A further breakdown of the numbers provided by the NBS shows that while the poorest and richest households saw the biggest gains in disposable income last year — up 8.1% and 8.8% respectively — middle-income households, who make up the bulk of consumers, got squeezed. The lower-middle-income group saw disposable income rise just 3.7%, the middle-income group was up 3.1% and the upper-middle-income quintile saw a 5.6% increase. That's not good news for a government that wants to boost consumption.
Calendar
Jan. 23: Vice President Wang Qishan addresses the World Economic Forum annual meeting in Davos, Switzerland, 3 p.m. local time
Jan. 28: National Bureau of Statistics releases data for December 2018 industrial profits

Register to read this article for free.
Register
Share this article
Open WeChat and scan the QR code