Feb 12, 2019 12:57 PM
WORLD
Kevin Rudd Says China-U.S. Trade Deal Will Be 'Superficial'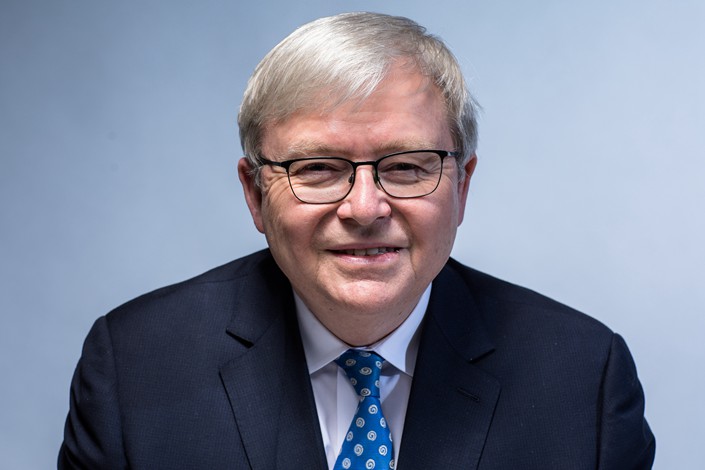 Former Australian Prime Minister Kevin Rudd says any trade deal between China and the U.S. will not be an end to the matter. Photo: VCG
(AFR) — A modest Washington-Beijing trade breakthrough won't defuse an intensifying cold war over technology that will hurt investors, says seasoned China-watcher Kevin Rudd after U.S. President Donald Trump ordered the US government to step up AI investment.
With both sides resuming talks in Beijing this week, financial markets are still wondering whether the US and China can resolve major differences ahead of the March 1 deadline, after which US tariffs on Chinese imports are scheduled to surge.

Register to read this article for free.
Register
Share this article
Open WeChat and scan the QR code

04:41

03:50

Feb 22 18:58

Feb 22 18:03

Feb 22 17:29

Feb 22 17:50

Feb 22 15:45

Feb 22 12:10

Feb 22 11:11

Feb 22 11:57

Feb 22 05:12

Feb 22 02:39

Feb 22 01:20

Feb 21 18:06

Feb 21 17:13
GALLERY