China Unicom to Offer Commercial 5G Services in 7 Cities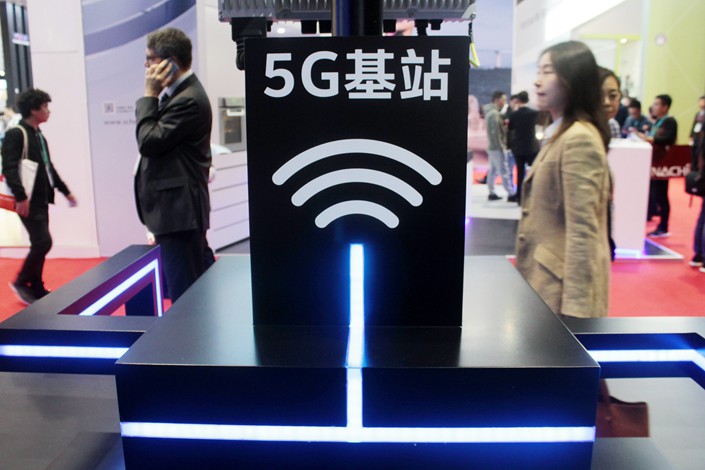 China Unicom announced the launch of trial 5G services in major cities including Beijing, Shanghai, Guangzhou, Shenzhen, Nanjing and Hangzhou as well as Xiong'an. Photo: IC
China Unicom will be the first Chinese carrier to offer 5G wireless telecom services to the public in selected cities this year, putting China among the global frontrunners in rolling out the fastest mobile internet networks.
At a global partner conference Tuesday in Shanghai, China Unicom announced the launch of trial 5G services in major cities including Beijing, Shanghai, Guangzhou, Shenzhen, Nanjing and Hangzhou as well as Xiong'an, a new economic zone just south of Beijing and home to some non-core functions of the capital.
Wang Xiaochu, chairman of China's second-largest telecom carrier, called for cooperation among carriers and equipment makers to build a 5G network that offers more reasonable prices to consumers.
Rival China Mobile, the world's largest wireless network operator, is set to launch 5G services in the second half of 2019, with China Telecom to follow in 2020.
China Mobile said in December it plans to jumpstart 5G scale trials in 17 cities, while China Telecom also pledged in September to start scale trials of 5G applications in 17 cities and aim to launch commercial 5G services in 2020.
Building infrastructure for 5G networks is expensive because the next generation of mobile networks requires more base stations to handle far more traffic at much higher speeds than the current cellular networks. A 5G network needs twice as many as base stations as a 4G network, and building costs for 5G stations are at least twice as high as for 4G stations, industry experts estimate.
Upgrading existing telecom networks with 5G kits will cost Chinese carriers 1.2 trillion yuan ($174 billion), or 1.5 times their investment in the 4G network, said Wei Leping, a telecom expert at the Ministry of Industry and Information Technology (MIIT). Carriers may be unable to see any return from their investment for eight years, Wei said.
According to the information disclosed by the three major carriers, all three have released a cautious schedule on their 5G investments so far, earmarking just 10% or so of their 2019 capital expenditure for 5G.
China Unicom said it will invest 6 billion to 8 billion yuan on 5G infrastructure this year; China Telecom, 9 billion yuan; and China Mobile, as much as 17.2 billion yuan.
China Unicom's Wang said the company's 5G spending plan reflects the fact that 2019 won't be the year for large-scale 5G rollout globally, adding that the investment could be adjusted should a better business model emerge.
China Mobile Chairman Yang Jie also said this year will be only the testing period for commercial 5G, and peak investment is expected to "come next year and the year after that."
But all three carriers are proactively exploring industrial 5G application opportunities. China Unicom set up a 5G innovation center last July and has allocated huge resources to it.
China Unicom and Chinese cell phone maker Guangdong OPPO Mobile Telecommunications Corp. also announced plans Tuesday to establish a joint innovation center on 5G technologies and application. The two companies plan to open 100 5G experience centers nationwide.
The key links in the 5G industry chain have basically reached the commercialized level and have initiated 5G application in fields such as internet of vehicles and smart medical systems, Zhang Feng, chief engineer of the Ministry of Industry and Information Technology (MITT), said Tuesday at China Unicom's conference.
Zhang said 5G could empower traditional industries and help to drive the transformation and upgrading of the manufacturing sector.
Contact editor Han Wei (weihan@caixin.com)
You've accessed an article available only to subscribers
VIEW OPTIONS
Share this article
Open WeChat and scan the QR code