Starbucks Follows in Luckin's Footsteps With In-App Ordering Service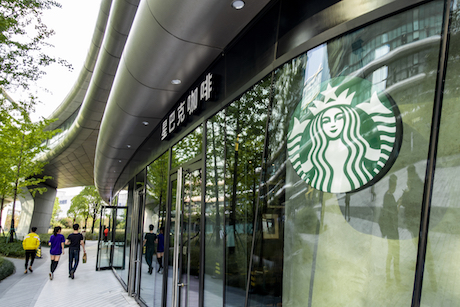 Photo: VCG
The rivalry between Starbucks and buzzed-about newcomer Luckin Coffee, which debuted on NASDAQ earlier this month, isn't simmering down anytime soon.
Starbucks has launched a feature on its app that allows customers to order online before picking up their drinks in store, the company announced Thursday. This will sound familiar to any customer of Luckin, whose entire ordering system takes place through an app.
The new service is currently available only to Starbucks Rewards members, a loyalty program that anyone can join for free on the Starbucks app.
Starbucks and Luckin have been in a tit-for-tat coffee war since last year, when the newcomer sued Starbucks for what it called monopolistic practices.
Luckin said it hopes to replace Starbucks as China's No. 1 coffee chain by the end of the year.
Related: Three Things to Know About China's Starbucks Challenger