Nio Mini-Comeback Continues With Strong Q3 Deliveries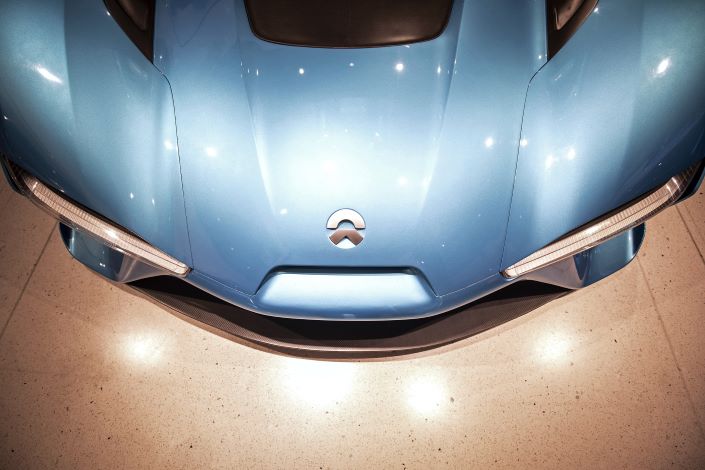 Photo: VCG
Nio, the electric car-maker often touted as China's answer to Tesla, reported a strong third-quarter increase in deliveries as it stages a mini-revival after a disastrous second-quarter earnings report.
The automaker delivered a better-than-expected 4,799 vehicles in the three months ended Sept. 30, a 35.1% increase on the previous quarter, according to a Tuesday statement on its official website.
Those deliveries consisted of 4,196 units of its all-electric SUV, the ES6, and 603 units of the ES8 model. The company shipped 2,019 units in September alone, including 1,726 ES6s and 293 ES8s, according to the statement.
As of Sept. 30, aggregate deliveries of the ES6 and ES8 reached 23,689 vehicles, of which 12,341 were delivered in 2019, the statement said.
"September deliveries in particular were positively impacted by expedited shipments ahead of China's national day holiday," William Li, Nio's founder, said in the statement, adding that Nio's "more expansive" sales network has also supported more rapid growth of its order backlog since September.
In September, Nio became embroiled in drama after reporting a second-quarter net loss of 3.3 billion yuan ($462 million), 25% wider than the previous quarter and worse than the 2.6 billion yuan expected by the market. The New York-listed company subsequently canceled a planned investor teleconference before later rescheduling the call, causing its stock to plunge.
Following the more upbeat delivery figures, Nio's share price rose by 12% during the day and closed at $1.71. That performance buttressed a strong showing last week despite a broader market fall.
However, the company's stock remains well below its all-time high of $13.80 in the week following its IPO last year. Since then, Nio has lost over 87% of its market value.
Related: Embattled Nio Emphasizes Importance of Layoffs in Delayed Investor Call