VC Firm Y Combinator Pulls Out of China Amid Souring Investor Sentiment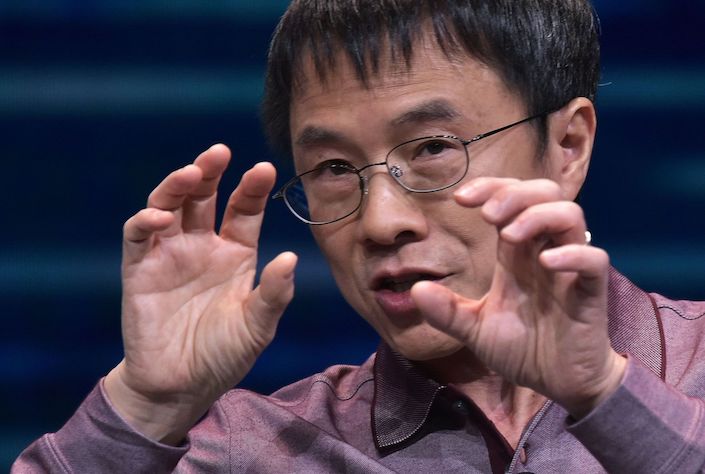 Lu Qi speaks during a keynote discussion on 5G and mobile innovation during CES 2018 in Las Vegas on January 10, 2018. Photo: VCG
Silicon Valley-based seed accelerator Y Combinator shuttered its China branch, YC China, citing a shift in strategy following leadership changes at its U.S. headquarters, the company said.
"Our strategy changed back to our tried and true approach of supporting local and international startups from our headquarters in Silicon Valley, (and) as a result, we decided that now is not the right time to run a new, country-specific version of Y Combinator," the company said in a statement.
The venture capital (VC) firm backed tech companies that are household names, including Airbnb and Dropbox.
YC China, which was launched in late 2018, has been replaced with Beijing-based MiraclePlus. The now-standalone operation is run by Chinese-American Lu Qi, who also headed Y Combinator's Chinese operation. Lu was previously the chief operating officer of search giant Baidu and executive vice president of Microsoft.
"Under current global conditions, we must achieve our original aspirations of made in China, for China, and belonging to China," Lu said in a separate statement posted to Y Combinator's official Chinese social media account. He said MiraclePlus completed preparations for implementing independent capital, staff and operations.
Y Combinator said it will continue to support and fund Chinese companies as part of its U.S. program.
YC China's closure comes amid souring sentiment among investors toward Chinese companies, with the Trump administration weighing curbs to U.S. capital flows to the country in September in a protracted trade war that has dragged down the global economic outlook.
Gone in 2019 is the fundraising frenzy that gave birth to Chinese unicorns, which now total more than those in the U.S. At its peak, China's flourishing tech industry helped create one of the world's most competitive markets for venture capital, home now to nearly a third of the world's VC firms that have funded private startups worth more than $1 billion ― the largest percentage for any country outside the United States.
In its place, investors are asking for profitable models and strategies from startups used to burning cash. Chinese companies are postponing or pulling back fundraising plans, lowering their IPO targets or canceling listings altogether.
Contact reporter Dave Yin (davidyin@caixin.com)
Related: Now Even China's Unicorns Are Having Trouble Raising Cash