Sun Sets for Huaneng New-Energy Unit on Hong Kong Stock Exchange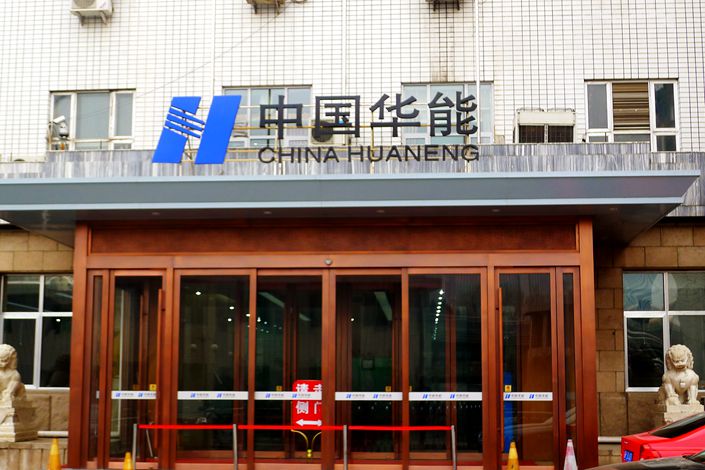 Huaneng Renewables' offices in Beijing. Photo: IC Photo
The listed new-energy arm of state-owned power giant Huaneng Group has completed all of the steps for its privatization from Hong Kong's Stock Exchange, amid investor indifference toward the broader sector.
New energy equipment-makers and solar and wind farm operators have blown hot and cold among investors since bursting on the scene about a decade ago, amid uncertainty about their potential without government support. Sentiment has been mostly indifferent to negative over the last few years, as many governments, including China's, have begun withdrawing support for the group in a bid to force them to be commercially viable on their own.
Huaneng Group, one of China's top state-owned power producers, first disclosed its intent to take its Huaneng Renewables Corp. Ltd. unit private in September. Just before the announcement, the company's shares were trading at HK$2.17 ($0.28), well below the HK$2.50 it sold shares for at the time of its Hong Kong listing in 2011.
In a Feb. 7 post on its website, Huaneng Group said the buyout had been completed, with holders of more than 90% of the listed company's shares agreeing to the buyout. The deal marks the biggest-ever privatization of a Chinese state-owned enterprise from Hong Kong, and also the biggest-ever privatization of a Hong Kong-listed energy company.
The parent had offered HK$3.17 per share in the buyout, representing a nearly 50% premium over its previous trading price. In afternoon trading Tuesday, the stock approached that amount, up 0.32% at HK$3.16. Shares of the listed company will cease to be listed in Hong Kong after the close of trade on Feb. 24. At the time of the privatization, the company had an enterprise value of HK$90 billion and a market value of HK$33.4 billion.
Huaneng decided to delist the new energy unit after it was undervalued for a number of reasons, including investor concerns about its reliance on government subsidies that are now being reduced for many of China's new-energy power producers, said Zhang Xiaochao, an executive at Huaneng Group's new energy arm. He added the company's capital-raising potential had failed to meet earlier expectations, and that after the privatization Huaneng Renewables would return to its status as a wholly owned unit of Huaneng Group.
New-energy companies trading in Hong Kong, including not only Huaneng Renewables but also names like Huadian Fuxin Energy Corp. Ltd. and China Longyuan Power Group Corp. Ltd., have been generally undervalued in recent years, an energy analyst told Caixin. He added that Huaneng may try to relist the company in China — a step taken by a number of Chinese companies that believe they can get better valuations by listing on domestic stock markets in Shanghai and Shenzhen.
Huaneng Renewables' move follows a similar privatization last year for one of its peers. That saw state-owned power company State Power Investment Corp. Ltd. privatize its clean-energy project business, China Power Clean Energy Development Co. Ltd., from Hong Kong.
Contact reporter Yang Ge (geyang@caixin.com)
You've accessed an article available only to subscribers
VIEW OPTIONS
Share this article
Open WeChat and scan the QR code