Internet Companies Extend Home-Office Work Amid Virus Threat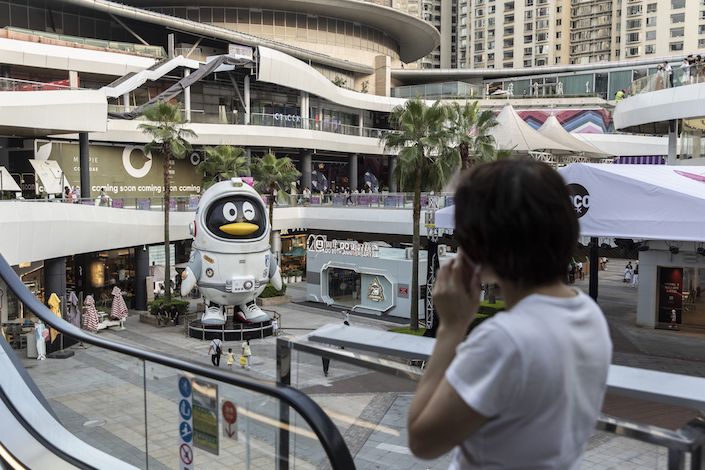 Photo: Bloomberg
As many people in China returned to work Monday, leading internet companies such as Tencent, ByteDance, Baidu and Didi Chuxing further delayed the return of staff to offices until Feb. 17 or 24 as most employees resumed work remotely to limit the risk of contracting the new coronavirus.
Baidu, Meituan Dianping, Didi, 360, Ctrip, iQiyi, Sougou, Kuaishou, Momo and Douyu delayed resumption of office schedules until Feb. 17. Alibaba didn't officially specify a date, but at least two Alibaba employees told Caixin it was temporarily set for Feb. 17. JD.com said home office work will continue at least for this week, while Caixin learned that some employees expect to return to offices Feb. 17.
ByteDance and Tencent told employees Sunday to work at home at least until Feb. 24 and possibly even longer, depending on epidemic containment.
Multiple companies that have scheduled the resumption of office work for Feb. 17 have also mentioned the possibility of changing arrangements, depending on new developments related to the epidemic.
Meanwhile, some companies opted for having employees return to the office step by step. Pinduoduo told Caixin that while work has already resumed, key personnel in core departments will return to their desks first in the coming days, while the rest will return in batches afterward. Ctrip adopted a similar process, asking employees to resume work from home Feb. 10, with some returning to the office Feb. 17 and the rest by Feb. 24.
At the same time, sources working for Alibaba in Hangzhou said residential communities are still under strict entry control, making daily commuting difficult.
"Once you are out, it's hard to get in, and vice versa," one person said.
Many internet employees complained on social media about the headaches of keeping a work-life balance while working from home, as they commence work earlier and stop work later in an irregular manner.
For all that, working at home is still the most-adopted solution for Chinese internet companies under the circumstances. According to the Shanghai Economy and Information Technology Commission, more than 80% of the city's IT companies resumed work by Monday and employees working from home accounted for more than 70% of the total.
Companies in different sectors also must comply with local governments' policies on when work can resume. In Hangzhou, companies need to report to the authorities before they resume work schedules, and sectors such as services and trade were allowed to make initial resumptions starting Feb. 10.
Shenzhen and Guangzhou in southern China's Guangdong also asked for similar procedures for employers. Businesses and factories could resume work on or after Monday only by meeting certain conditions.
Contact reporter Isabelle Li (liyi@caixin.com)
You've accessed an article available only to subscribers
VIEW OPTIONS
Share this article
Open WeChat and scan the QR code