Gallery: Return to the Wild
Apr. 23, 2020
Share this article
Open WeChat and scan the QR code
A worker dumps captive-bred Chinese sturgeon into a pool Wednesday in preparation of releasing them into the Yangtze River in Yichang, Central China's Hubei province.
About 10,000 Chinese sturgeon, including both juveniles and adults, get released into the river to boost the population of the critically endangered species.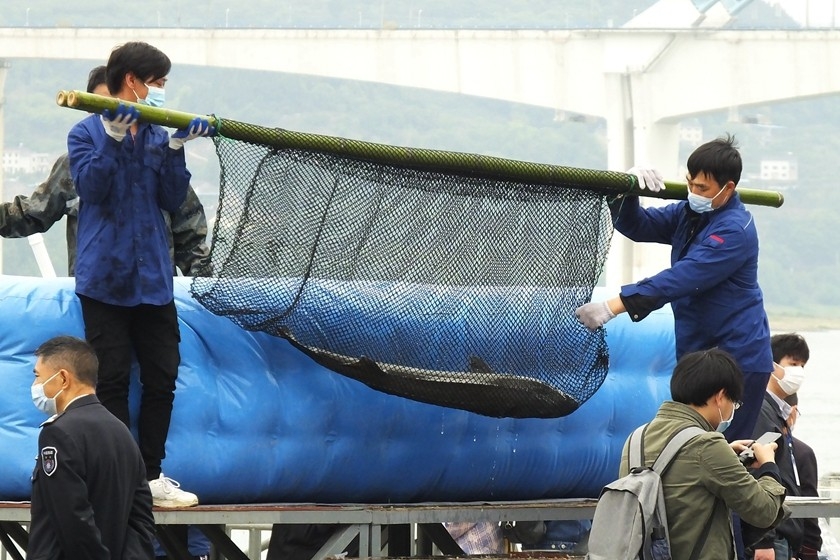 Workers carry an adult sturgeon to the release site. China's state-run Xinhua News Agency reported Wednesday's release was the largest by the institute in 11 years.
Chinese sturgeon slide down a chute into the river Wednesday.
A sturgeon slides down the chute.
Next Gallery

Recent Galleries
Load more...