SenseTime Builds AI Computing Platform in Shanghai Amid 'New Infrastructure' Push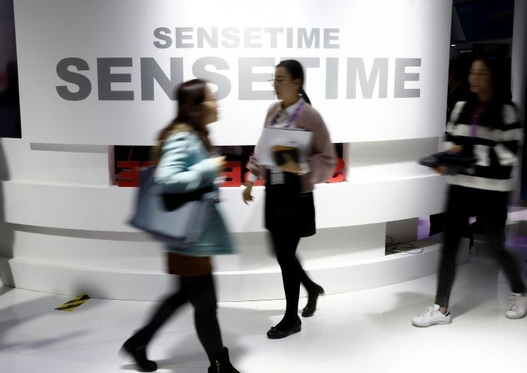 Photo: VCG
Chinese artificial intelligence (AI) specialist SenseTime has started construction of a new-generation AI computing platform in Shanghai in a bid to contribute to the city becoming a global AI powerhouse.
The platform will feature mass data processing engines, a deep learning training framework, and a task-scheduling system for heterogeneous computing, the firm said in a WeChat post last week.
Heterogeneous computing refers to systems that use more than one kind of processor. These systems improve performance not just by adding the same type of processors, but by adding dissimilar coprocessors, usually incorporating specialized processing capabilities to handle particular tasks.
The platform aims to improve the usage efficiency of computing power and the iteration efficiency of original algorithms, and will provide services to other cities in the Yangtze River Delta, the company added.
SenseTime claims to have established AI computing platforms in Shanghai, Beijing, Shenzhen, Hong Kong, Tokyo and Singapore. Recently, the Hong Kong-headquartered company announced plans to build an open-source platform for AI algorithms.
The platform is also part of Shanghai's broader plans to invest in "new infrastructure", which refers to infrastructure projects that support tech-based developments, according to Zhang Ying, deputy head of the Shanghai Municipal Commission of Economy and Informatization.
In China, "new infrastructure" has increasingly become a buzzword for tech firms when they are trying to sell their investment ideas. Alibaba, Tencent and Baidu, for example, have all pledged huge investment in "new infrastructure" projects related to AI, cloud computing and data centers.
Contact reporter Ding Yi (yiding@caixin.com)
Related: China's State Grid Pledges $3.5 Billion Investment in Digital Infrastructure This Year