Gallery: Showtime Again in Cinemas
Jul. 21, 2020
Share this article
Open WeChat and scan the QR code
Moviegoers hold up phones Monday to record their first viewing experience in nearly six months at a theater in Hangzhou, East China's Zhejiang province.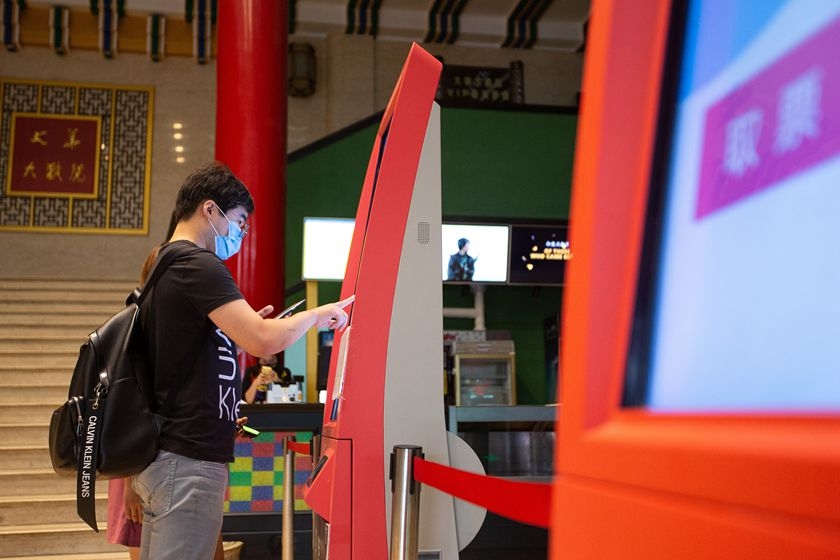 A customer prepares to collect his ticket in the lobby of a cinema in Nanjing, East China's Jiangsu province.
A movie theater customer has her temperature checked in a cinema lobby in Hangzhou.
Workers prepare for the reopening of a cinema in Changsha, Central China's Hunan province. Dolls were placed in every other seat so customers maintained social distancing.
A worker disinfects the public space outside a cinema in Handan, North China's Hebei province.
Residents gather outside a currently closed cinema in Shanghai.
The popular Cathay cinema in busy downtown Shanghai was open for business.
Next Gallery

Recent Galleries
Load more...