Gallery: Surging Floodwaters Too Much for Three Gorges Dam
Aug. 21, 2020
Share this article
Open WeChat and scan the QR code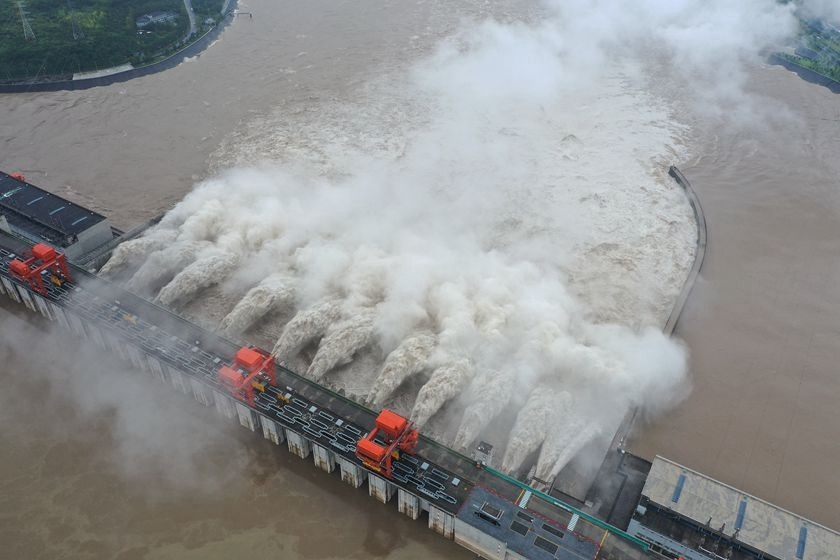 Eleven of the Three Gorges Dam's sluice gates were opened Thursday to discharge floodwater in Yichang, Central China's Hubei province.
The amount of water flowing into the Three Gorges reservoir reached 75,000 cubic meters per second on Thursday.
Water was released downstream through the sluice gates. It was reportedly the largest release since the dam's construction.
The flood discharge started Wednesday evening.
A car drives above the dam while floodwater is discharged.
Boat owners who heard about the discharge moor their boats near a sandy bay.
Next Gallery

Recent Galleries
Load more...