Gallery: Chinese Say It With Flowers on Their Valentine's Day
Aug. 25, 2020
Share this article
Open WeChat and scan the QR code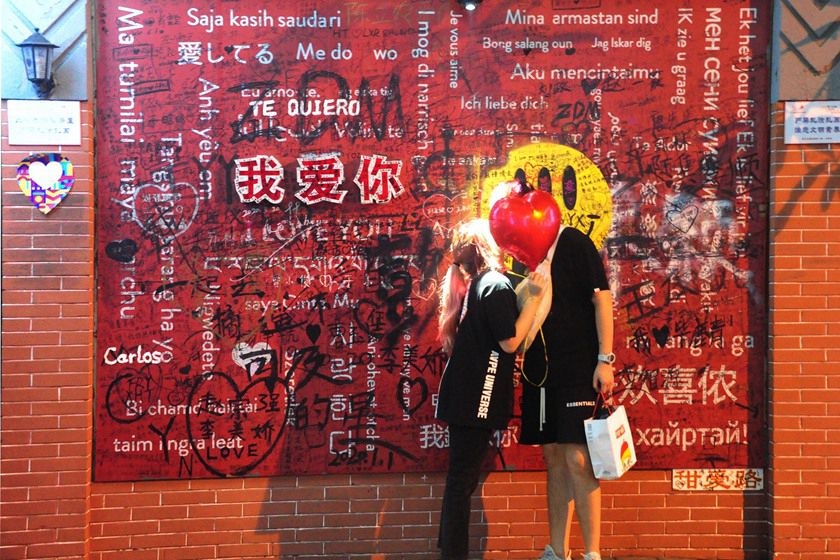 In Shanghai, a couple kisses in front of a wall with "I love you" written in different languages on Saturday, three days before the Qixi Festival, or Chinese Valentine's Day.
A man picks out a flower Monday at the International Flora Auction Trading Center in Kunming, Southwest China's Yunnan province. Photo: Liu Ranyang/China News Service
Visitors write down personal stories of love and romance Sunday at a love-themed museum in Nanjing, East China's Jiangsu province.
A marriage proposal was held on a 520-meter-long glass skywalk in Qiangyuan, South China's Guangdong province.
A flower seller closes a deal with a customer at the Dounan Flower Market in Kunming. Photo: Liu Ranyang/China News Service
A florist arranges a bouquet of roses Monday that will be sold for the Qixi Festival in Huainan, Jiangsu province.
Next Gallery


Recent Galleries
Load more...