Gallery: City of 9 Million Tests Everyone for Covid-19
Oct. 13, 2020
Share this article
Open WeChat and scan the QR code
A resident takes a nucleic acid test for Covid-19 Monday at a residential community in Qingdao, East China's Shandong province.
A child waits to take a nucleic acid test. Since the local flare-up emerged over the weekend, Qingdao has reported 12 new cases of Covid-19, including six with symptoms.
Masked residents wait to be tested.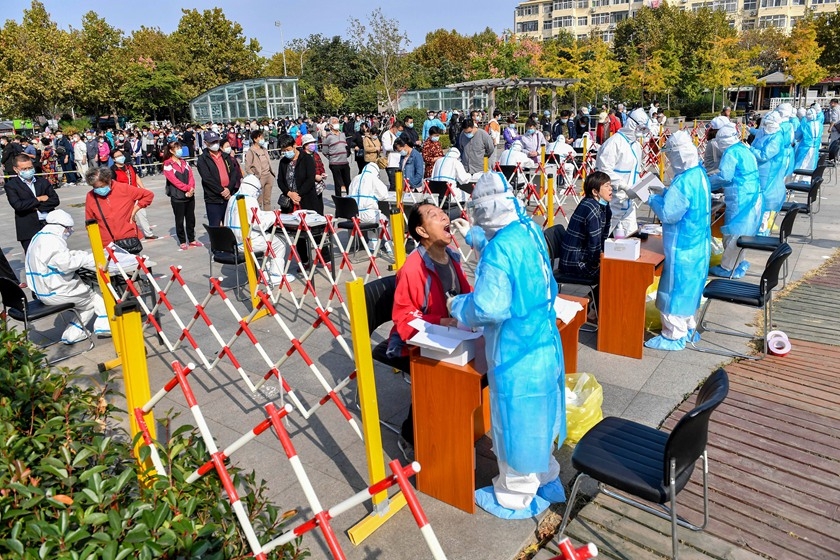 Residents line up to take nucleic acid tests in a courtyard of a residential compound.
Residents have their temperatures taken while waiting in line. Local authorities aim to complete the citywide testing within five days.
The Qingdao Chest Hospital, where most of the dozen new cases were found, has been temporarily closed until an investigation is completed.
Next Gallery


Recent Galleries
Load more...