Clean Power Won't Be Enough for China to Meet Xi's Pledge, Report Says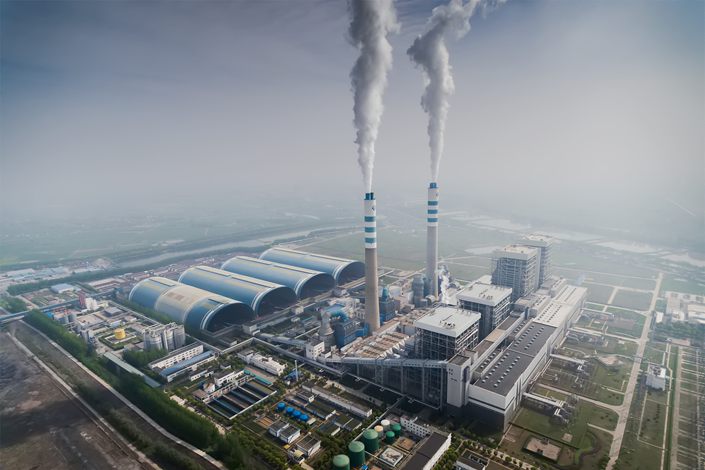 China's climate debate has been galvanized since President Xi Jinping announced last month that the country would peak emissions before 2030.
China will need to quickly ramp up clean power generation to reach net zero carbon dioxide emissions by 2060, but that still won't be enough to meet the target unless the world's largest greenhouse gas emitter dramatically increases its use of carbon-trapping technology, experts have said.
The country should aim to start generating most of its energy from clean sources and then rapidly expand the use of that power to achieve its ambitious goal, top climate analysts told the journal Nature in a news report published Monday. At the same time, China will need to scale up the use of carbon capture and storage (CCS) technologies that siphon off waste carbon dioxide released when fossil fuels burn.
The article comes ahead of a gathering of the Chinese leadership next week to lay out guidelines for the country's next five-year plan, which will shape state policy through 2025. The plan, which is due to be published in March, is expected to include policies for achieving carbon neutrality, the report said.
Citing "influential" research groups that advise the Chinese government, the report outlines different routes for the world's No. 2 economy to reach carbon neutrality within four decades.
One plan, drawn up by Tsinghua University climate expert Zhang Xiliang in collaboration with the Massachusetts Institute of Technology, envisions a huge rise in renewable power generation by 2060, allowing China to produce 16 times more solar energy and nine times more wind energy than it does now. At the same time, the nation would offset its coal phaseout with a sixfold rise in nuclear power and twofold rise in hydroelectricity.
Under that scenario, China's carbon dioxide emissions would reportedly rise to about 10.3 gigatons in 2025 from 9.8 gigatons this year, then plateau for five to 10 years before plummeting after 2035. Nonetheless, the country's total electricity output would more than double to over 15,000 terawatt-hours by 2060, the report says.
Even under Zhang's proposal, fossil fuels like coal, oil and gas would reportedly still generate 16% of China's power in 2060. To tackle the emissions they produce, the plan would use CCS — which captures waste carbon dioxide directly from sources like power plants — and other initiatives like new forest growth and technologies that can capture carbon dioxide directly from the atmosphere.
Experts told Nature that opposition from the fossil fuel industry, high solar- and wind-energy storage costs and the difficulties of stabilizing the energy grid with renewables could complicate the rollout of the plan.
Other proposals are reportedly also on the table, including one led by Jiang Kejun, an energy modeler at the National Development and Reform Commission's Energy Research Institute in Beijing, which sees China's carbon dioxide emissions peaking in 2022 and falling sharply thereafter thanks partly to the rapid expansion of nuclear power.
However, that plan would rely heavily on a vast expansion of CCS, an expensive technology that currently operates at large scale at just one site in China, the report said.
China's climate debate has been galvanized since President Xi Jinping announced last month that the country would peak emissions before 2030 and go carbon-neutral by 2060. The bold pledge could, if realized, lower global heating projections by 0.2 to 0.3 degrees Celsius, according to the Climate Action Tracker, an independent climate research group.
Delivering on the commitment will be a huge challenge, experts said. According to an analysis by Energy Foundation China, a U.S.-based charity focusing on China's energy development, the Asian nation must increase the share of nonfossil fuels in its energy mix from 15% to 25% by 2030 in order to peak emissions by that date, and increase that proportion to 80% by 2050 to attain carbon neutrality on schedule.
Failing to tackle fossil fuel interest groups could hinder progress toward net zero emissions, said Zou Ji, the group's CEO and president. "We're facing many risks," he said in an interview (link in Chinese) with Caixin last month. "This is an opportunity, but it's also a challenge."
Han Yuze and Kang Jia contributed reporting.
Contact reporter Matthew Walsh (matthewwalsh@caixin.com) and editor Michael Bellart (michaelbellart@caixin.com)
Download our app to receive breaking news alerts and read the news on the go.
You've accessed an article available only to subscribers
VIEW OPTIONS
Share this article
Open WeChat and scan the QR code

China Stories: A Little-Known Chinese Cancer Village in Houston