China Fines State-Owned Financial Institutions $31 Million in Crackdown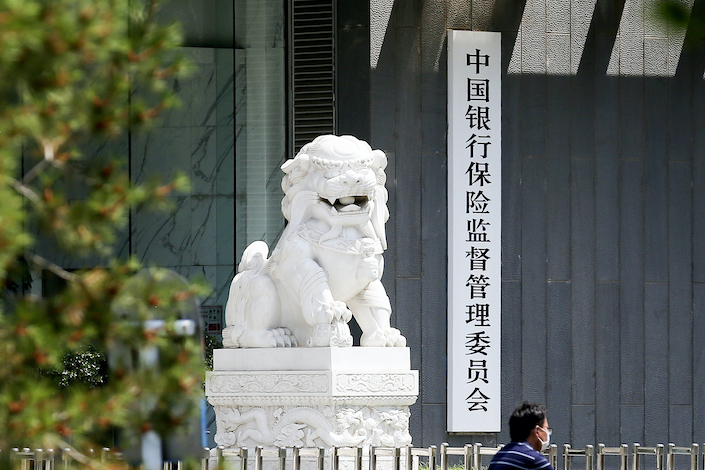 In the first penalties imposed by China's top banking regulator in 2021, ICBC received the biggest fine, 54.7 million yuan.
China's top banking regulator handed out its first big tickets in 2021, fining several state-owned banks and financial institutions a total of nearly 200 million yuan ($31 million) for violations mostly in wealth management and small business loans.
The fines show China's determination to crack down on risky wealth management products (WMPs) even though authorities delayed the implementation of sweeping new WMP rules until the end of 2021.
Industrial and Commercial Bank of China (ICBC), one of the big four state-owned banks, was levied the biggest fine, 54.7 million yuan, for its investment of wealth management products in its own nonperforming assets and in rights to interest on other banks' credit assets or nonstandard assets, and insufficient disclosure about its wealth management products, according to a statement posted Friday on the website of the China Banking and Insurance Regulatory Commission.
ICBC's WMP business has been under scrutiny recently. In December, two veteran wealth managers at ICBC were arrested and taken away from work in handcuffs in Beijing, Caixin learned from multiple sources.
Those arrested were Li Chao, investment manager at the fixed income department at ICBC's newly established wealth management unit, and Yi Chongbin, deputy director at the trading division of the unit. The reasons for their detention weren't known.
As of June, the bank managed 2.5 trillion yuan of WMPs. ICBC was among the first state-owned banks to set up WMP units in May 2019 as part of an overhaul of the country's $12.9 trillion WMP industry.
State-owned Postal Savings Bank of China was fined 45.5 million yuan for providing guarantees for WMPs without guaranteed principal sold by its branches and disclosing false investment information on its WMPs. Two executives of the bank were also issued warnings and fined 100,000 yuan and 50,000 yuan, the regulator said.
Both ICBC and Postal Savings Bank were also found exchanging underlying assets in different closed-end WMPs to adjust income, which is strictly prohibited under the new WMP rules, Caixin learned.
State-owned policy bank China Development Bank and a subsidiary were fined 48.8 million yuan for providing financing for government purchases of services in violation of regulations, and charging fees to small and micro businesses for loan commitments. Its financial leasing subsidiary was fined 1 million yuan for transferring nonperforming assets out of balance sheets in violation of regulations. Two executives of the bank were issued warnings.
China Great Wall Asset Management Corp., one of four national asset management companies created in 1999 to take over bad loans from state banks, was fined 46.9 million yuan for providing illegal guarantees, inflating profits and paying performance bonuses to executives based on inflated indicators.
A trust unit of Great Wall Asset was fined 1.5 million yuan for setting up subsidiaries in violation of regulations and lack of prudent review of collateral. Its bank subsidiary was fined 500,000 yuan for accepting the bank's equity as collateral to provide financing to its shareholders.
Ten executives at Great Wall Asset and its subsidiaries were issued warnings or fined or both. The regulator didn't disclose the names of the executives but said the case involving Sang Ziguo, former assistant to the company's president, has been handled by other authorities.
In July 2019, Sang was put under investigation for graft by the Central Commission for Discipline Inspection and the National Supervisory Commission. Details of the investigation were not disclosed, but Caixin learned from exclusive sources that the probe was related to Great Wall Asset's investment banking business.
Sang worked at China Huarong Asset Management Co. for two years before moving to Great Wall. Lai Xiaomin, former chairman of Huarong was sentenced to death Tuesday for bribery.
Contact reporter Denise Jia (huijuanjia@caixin.com) and editor Bob Simison (bobsimison@caixin.com).
Download our app to receive breaking news alerts and read the news on the go.
You've accessed an article available only to subscribers
VIEW OPTIONS
Share this article
Open WeChat and scan the QR code