Algorithms in the Crosshairs as Authorities Issue New Commentary Guidelines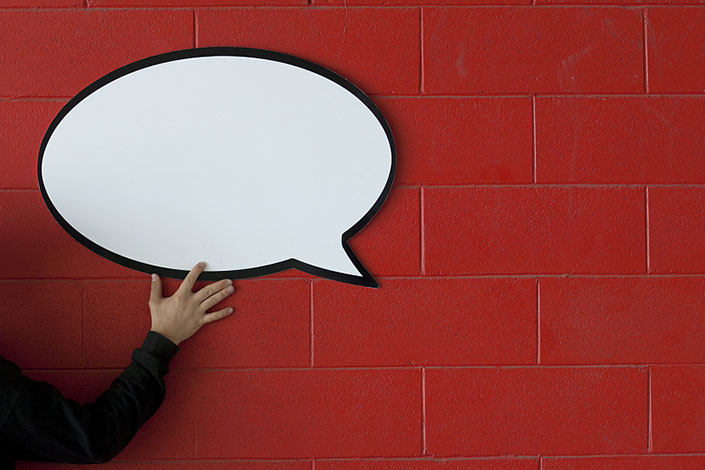 Photo: VCG
China has issued new guidelines for commentaries and critiques of culture and the arts as it ramps up efforts to shape public discourse, taking particular aim at algorithms, which help determine what the nation's nearly 1 billion web users see.
The agencies behind the move, which include the Communist Party's Publicity Department, said they aim to implement "comprehensive governance" of online recommendations by algorithms to "prevent the dissemination of erroneous content."
It is unclear how the directives, if executed, could affect the underlying operations of major internet players such as ByteDance, Kuaishou, Weibo and Douban. None of the firms had responded to the move at the time of publication.
The guidelines, which apply to (link in Chinese) commentators and critics assessing works of literature, film and television, theatre, fine arts, music, dance and other related areas, say good commentary should be critical, and prioritize social values and its impact on society over online traffic and commercial value, according to the notice published by (link in Chinese) Xinhua News Agency on Monday.
Aside from the Publicity Department, the Ministry of Culture and Tourism, the National Radio and Television Administration, the China Federation of Literary and Art Circles and the China Writers Association also had a hand in drafting the guidelines.
Arts and literature commentaries should not fuel vulgar works, said the notice, which also aims to combat the "bad phenomena of click farming and commentary manipulation," which are related to online fan clubs boosting positive comments and inflating viewership statistics to increase a celebrity's popularity through traffic and quash negative comments on social platforms.
A prominent example is the release in early 2019 of sci-fi blockbuster "The Wandering Earth" produced by state-run China Film Group Corp., when the film was attacked by online trolls who were paid to write bad reviews and lower its rating on popular review site Douban.
Read more
How China's 'Fan Circles' Are Redefining Modern Fandom
By utilizing new media platforms, the agencies also encouraged more "micro reviews, short reviews, quick reviews and all-media reviews" to promote the "effective interaction between professional and public commentary."
The notice reiterates President Xi Jinping's speech in October 2014 (link in Chinese) at a forum on the country's arts and literature industry, at which he said the industry was littered with "low quality works" that had problems such as vulgarity, plagiarism or being overly monetized.
"Literary criticism … is an important force that guides content creation, boosts the number of good quality work, improves aesthetic judgment and sets trends," Xi said. "Such commentary should be used to criticize, and cannot all be used for the purpose of praise and flatter."
Algorithms have been shaping up as a new front in China's efforts to control big tech, though the focus has previously been on algorithm-based advertising and sales. In January, the China Consumers Association released a 14-point document outlining the ways data-driven algorithms impinge the rights of consumers in their interactions with large tech platforms, and calling for beefed up powers for regulators.
Contact reporter Kelsey Cheng (kelseycheng@caixin.com) and editor Flynn Murphy (flynnmurphy@caixin.com)
Download our app to receive breaking news alerts and read the news on the go.
Get our weekly free Must-Read newsletter.
You've accessed an article available only to subscribers
VIEW OPTIONS
Share this article
Open WeChat and scan the QR code